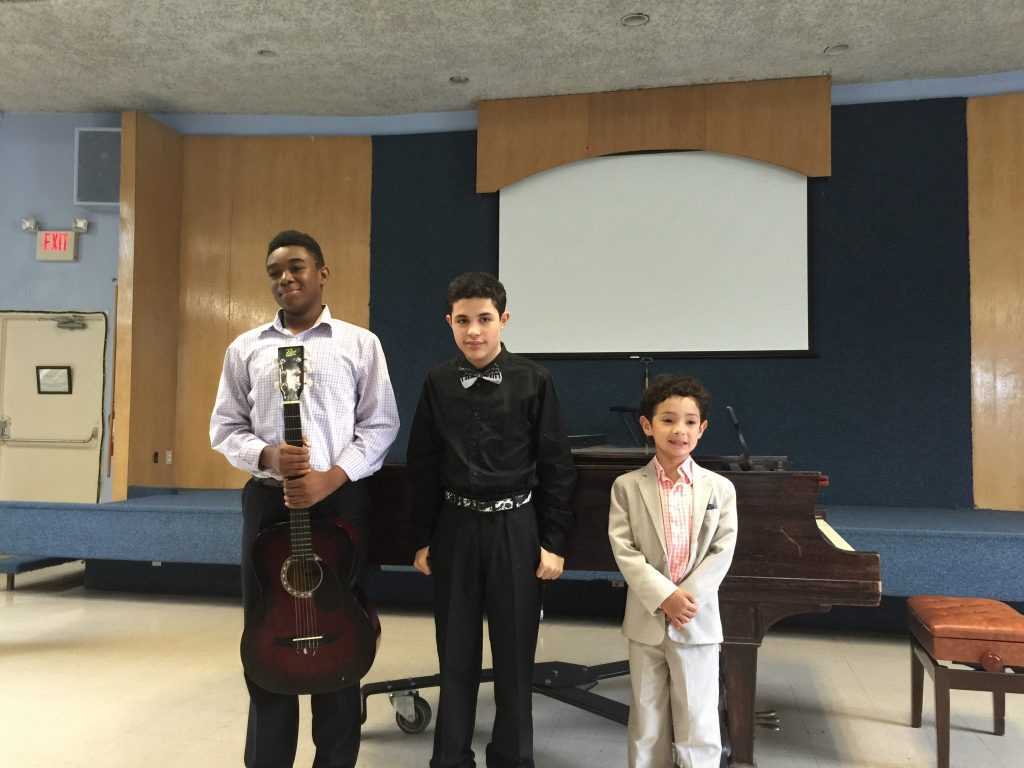 It's been a great year for Musika Recitals! We started holding annual spring recitals in NYC 14 years ago, and since then we've expanded our performance opportunities all across the country.
Providing students with a venue to show off all their hard work is one of our favorite parts of coordinating lessons. We wanted to share their accomplishments and give a little insight into how our recitals work. It's a pretty big undertaking!
2016 Musika Recitals Timeline
While the first recital took place on April 30th, planning started in February. Here's what the planning process looked like this year:
February 11th: Survey is sent to all active teachers to gauge interest in recitals this year.
February 24th: Planning begins! Musika staff met and discussed locations and potential venues.
March 30th: All venues booked. Staff begins compiling a master list of venues and times for the website and continues reaching out to teachers about hosting and/or accompanying.
April 8th: Afternoon: Email goes out to all teachers announcing the 2016 recital dates. Evening: First sign-up!
April 19th: Email goes out to all students announcing the 2016 recital dates.
April 27th: First programs are created, printed, and mailed from our New York office to El Paso.
April 30th: First Recital in El Paso, TX.
June 12th: Final Recital in San Francisco, CA
How Recitals Work
The great thing about having Musika teachers run the recitals is that every recital is unique. We ask the hosts to welcome the performers and the audience, pass out programs, and act as an MC, but beyond that every host is able to organize things as they see fit. Teachers submit their students pieces ahead of time and our office staff creates the programs based on requests from teachers and students regarding program order and the skill level of the students. We try to place younger, beginning students towards the beginning and to end with more advanced students. Every city has varying numbers of participants, and the programs are always full of different styles of music. This year, we had a student play Metallica in Chicago, Charlie Parker in Boston, Taylor Swift in Cleveland, John Williams in D.C.,  Don McLean in Hollywood, Debussy in Torrance, Rodgers and Hammerstein in Garden City, Lennon and McCartney in Bronxville, a student composed piece in East Brunswick, Puccini in Philadelphia, and Michael Jackson in San Francisco. That's just a small sample of the diverse composers represented on Musika recitals this year! We were lucky enough to receive a recording of the Cleveland recital this year. Check it out if you'd like to see how a recital works.
Recital Stats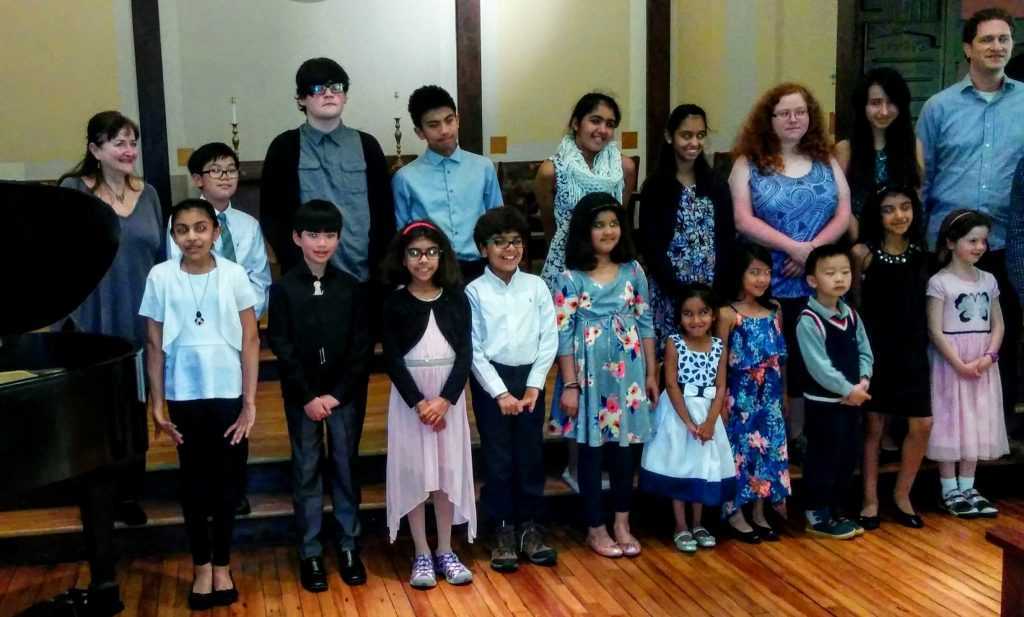 Total Number of Recitals: 24
Total Number of Cities:  21
Total Number of Students: 245
Total Number of Pieces Played: 374
Instrument Breakdown:
Piano: 176 students
Violin: 25 students
Voice: 23 students
Guitar: 6 students
Flute: 6 students
Drums: 5 students
Clarinet: 4 students
Saxophone: 2 students
Viola: 1 student
Cello: 1 student
Trumpet: 1 student
Most Popular Songs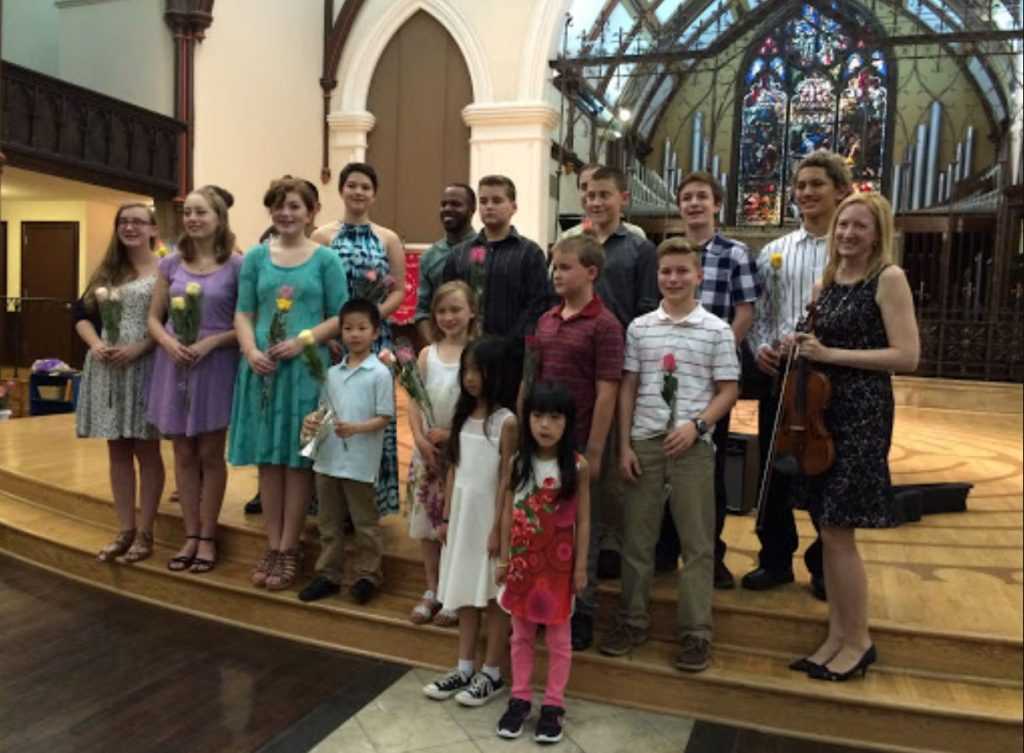 Every year we notice that certain songs are just more popular than others among recital participants. Whether it's a popular new song (we saw a lot of "Let it Go" in 2014!) or a timeless classic (Twinkle, Twinkle and Ode to Joy are always popular), there are always a few pieces that are performed on multiple programs. Here are this year's!
           L'Arabesque, F. Burgmuller- 5 students (piano)
            Ode to Joy, Beethoven- 5 students (2 violin, 3 piano)
            Twinkle, Twinkle Little Star, Mozart- 5 students (1 flute, 2 violin, 2 piano)
            Yankee Doodle, Traditional- 4 students (piano)
            Sonatina in C, M. Clementi- 4 students (piano)
            Long, Long Ago, Traditional- 4 students (1 viola, 1 piano, 2 violin)
            Moonlight Sonata, Beethoven- 3 students (piano)
Honorable Mention: My Heart Will Go On, James Horner- 2 students (voice)
Teacher Participation
We wouldn't be able to hold recitals without the help of the wonderful teachers in the Musika network! This year 75 teachers signed up their students to perform, and their hard work preparing their students definitely paid off with some great performances.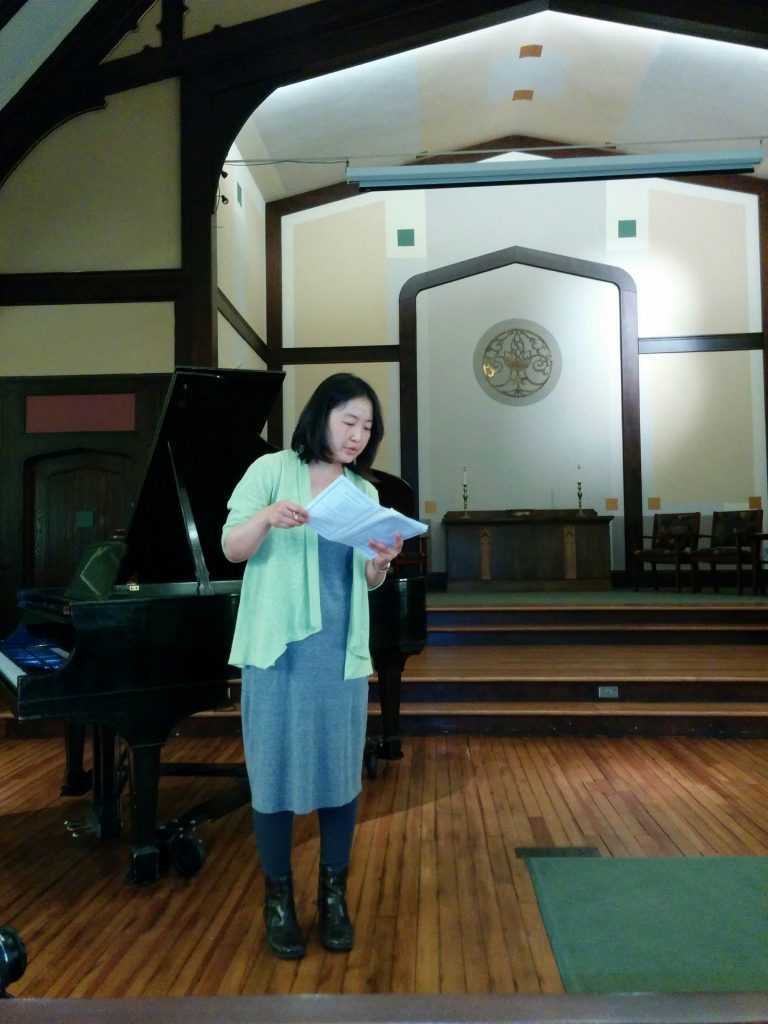 We'd like to say a special thanks to all the teachers who hosted and accompanied recitals this year!
Atlanta, GA: Jessica G.
Austin, TX: Darrell V.
Baltimore, MD: Jason B.
Boston, MA: David H. (host), Yuji K. (accompanist)
Bronxville, NY: Robert G. (host), Gary H. (accompanist)
Chicago, IL: Jennifer S.
Cleveland, OH:  Daniel K.
Denver, CO: Erika S. (host), Molly M. (accompanist)
East Brunswick, NJ: Eric S.
El Paso, TX: Joy S.
Hollywood, FL: Michael D.
Houston, TX: Robert F.
Garden City, NY: Jed L.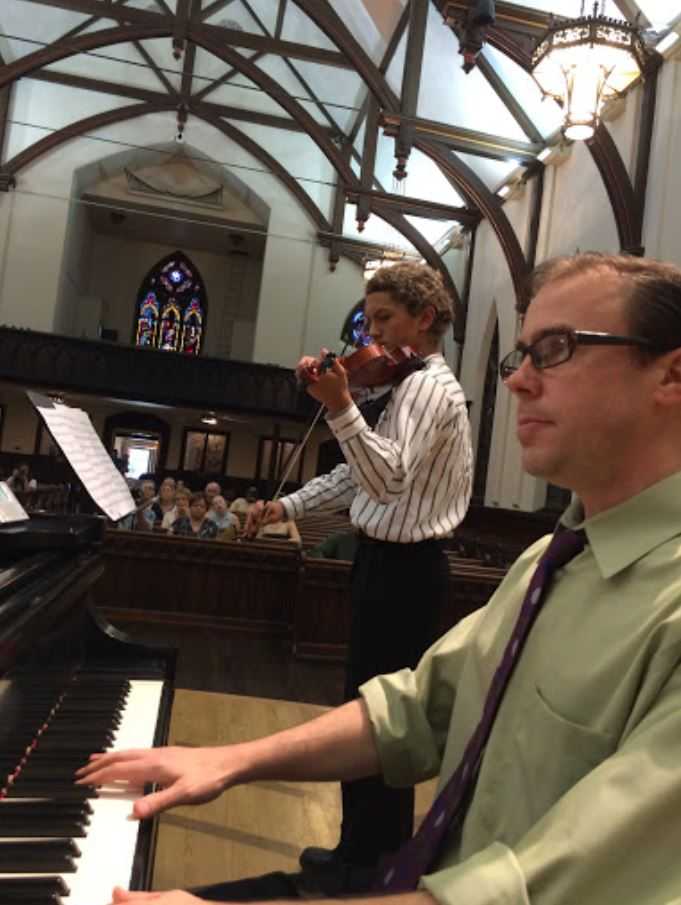 Minneapolis, MN: Richard B. (host), Raluca B. (accompanist)
Montclair, NJ: Chayong L. (host), Austin K.
New York, NY: Stephanie S. (host), Shoko N.
Philadelphia, PA: Angela G.
San Diego, CA: Ryan B.
San Francisco, CA: Pejman A.
Torrance, CA: Naomi W.
Washington, DC: Kathleen L. (host), Jason B. (accompanist)
Looking Forward
If you're a student or teacher who attended a Musika recital this year and you have suggestions for how to improve for next year please let us know! 2016 was a great year for Musika recitals and we hope that 2017 will be even better with more cities, teachers, and students involved. A big thank you to everyone involved this year and congratulations to all the performers!