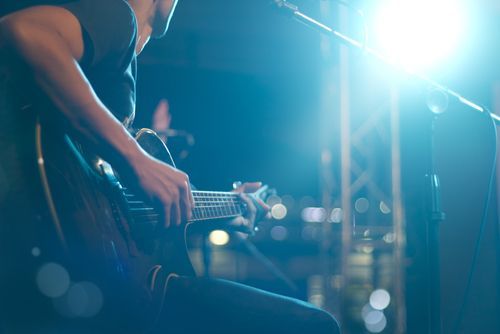 If you're not super familiar with music, you'd probably be shocked to learn how simple most impactful popular songs are. Time and time again, songs with simple melodies and chord progressions like Gotye's "Somebody I Used To Know" top the charts and go on to get stuck in our heads for weeks on end. When you consider how songwriters are constantly presented with a virtually endless amount of sonic possibilities, it makes sense that writers often methodically narrow down their options to just three or four chords played over basic rhythms within a song. We've got five excellent four chord songs to share with you in this article. We'll provide the lyrics and chord charts for guitar and piano. Let's get started:
"In The Aeroplane Over The Sea," by Neutral Milk Hotel
Neutral Milk Hotel is a band that's influenced popular music and built a wildly devoted fan base by writing hauntingly pensive songs that draw energy from a minimalist songwriting philosophy. "In The Aeroplane Over The Sea" is song that stays with you because its character is so defined and relatable. This is a fantastic song to learn if you're new to your instrument and looking for something easy to sing and play to.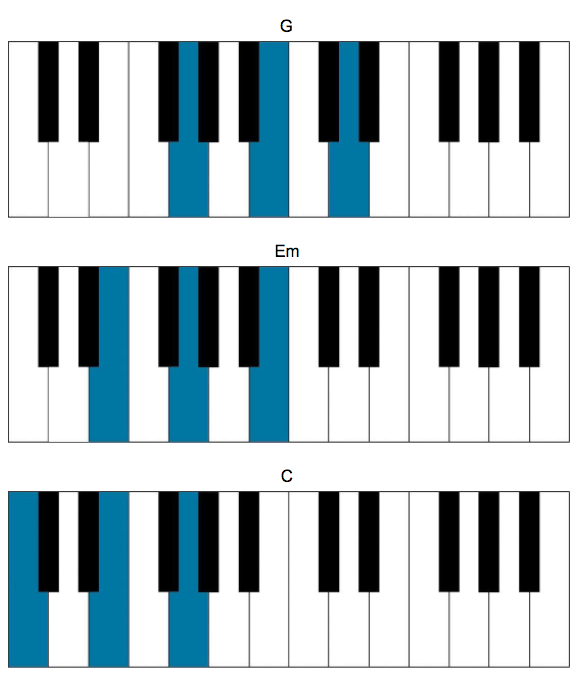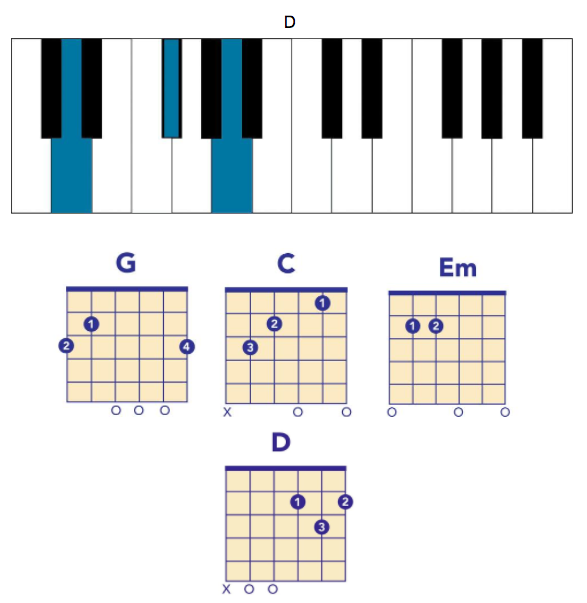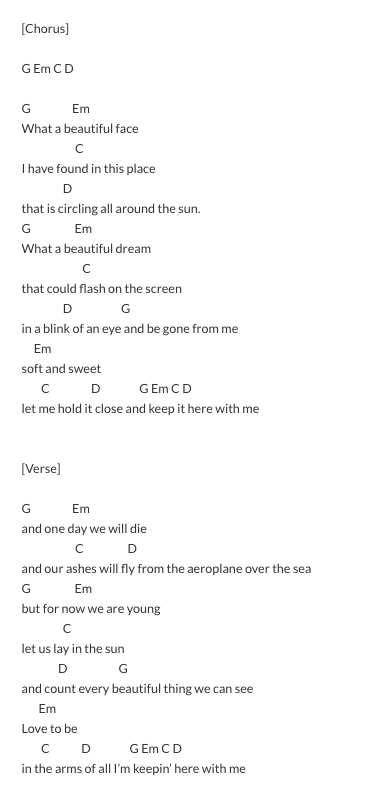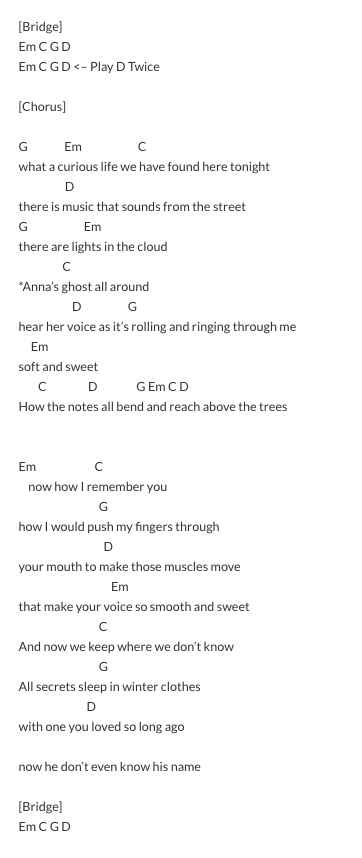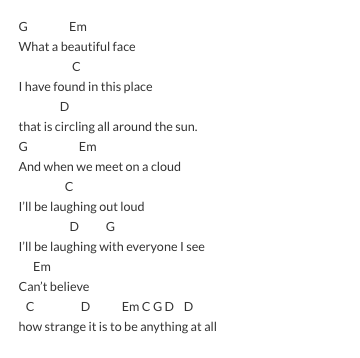 "Creep," by Radiohead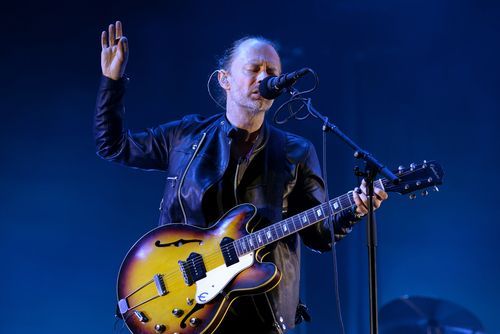 Radiohead is a band that's now known for their sophisticated and somewhat complicated approach to writing music, but this phenomenal band's songs weren't always so intricate. "Creep," is the most popular song by the British band by a long shot, and it's a simple song even by the standards of conventional pop music. This song is not only built off of the same four chords, but also the same progression from beginning to end.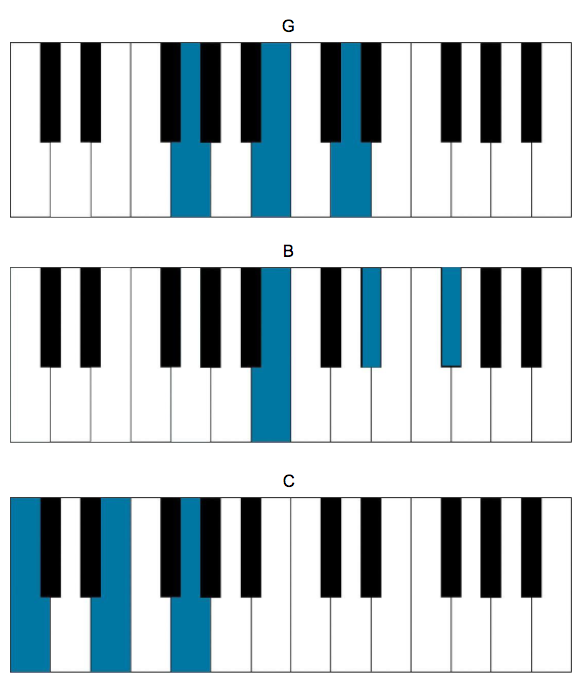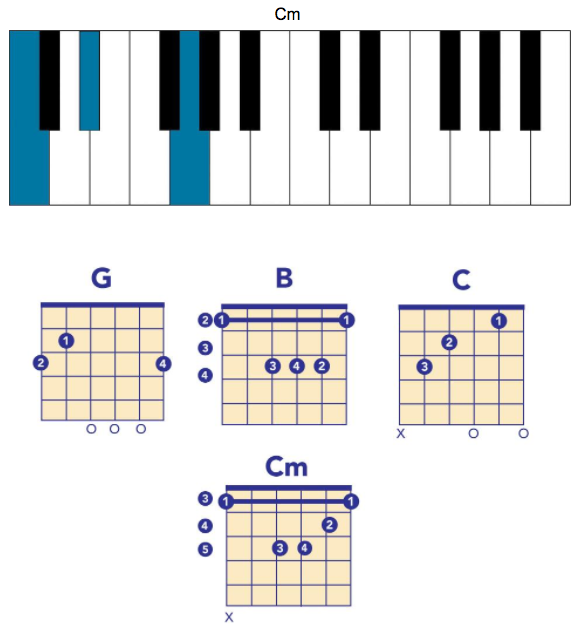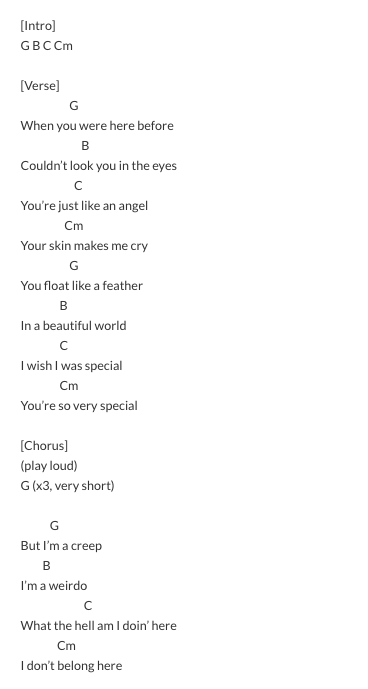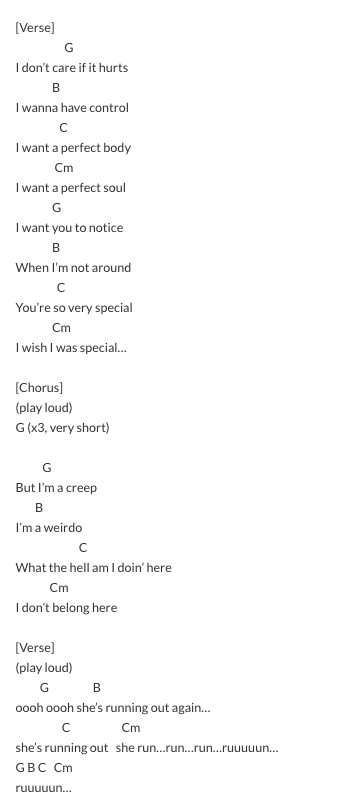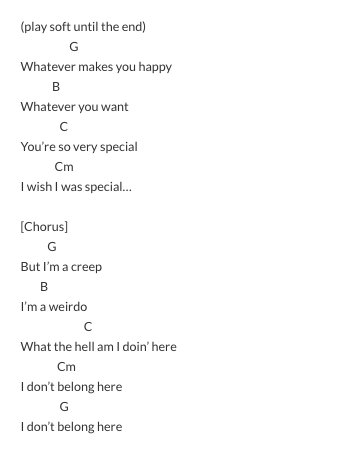 "Up On Melancholy Hill," by Gorillaz
Let's stay in the U.K. for a bit for the next entry on our four chord songs list and talk about this catchy Gorillaz song. Music released by the synth-driven band/art project Gorillaz might seem complicated due to its savvy production techniques, but songs like "Up On Melancholy Hill" are remarkably simple and easy to learn. Like "Creep," this song is built off of the same repeating chord progression. You'll play D-A-Bm-G-A-G-A throughout the entire song.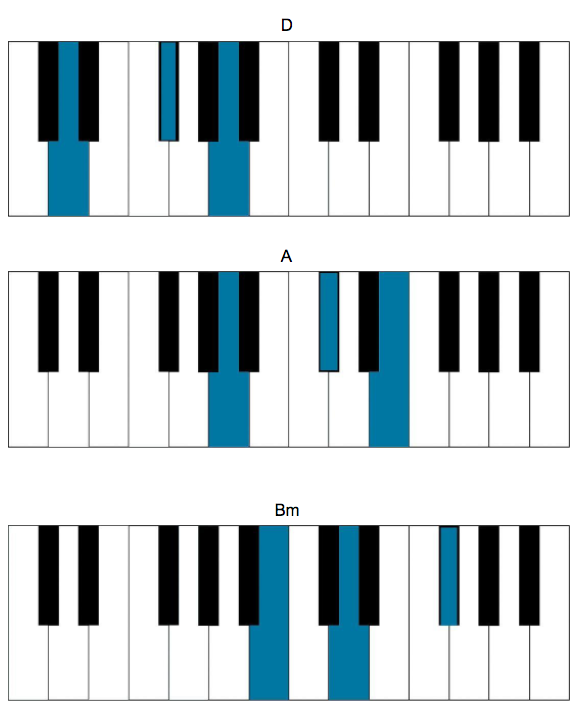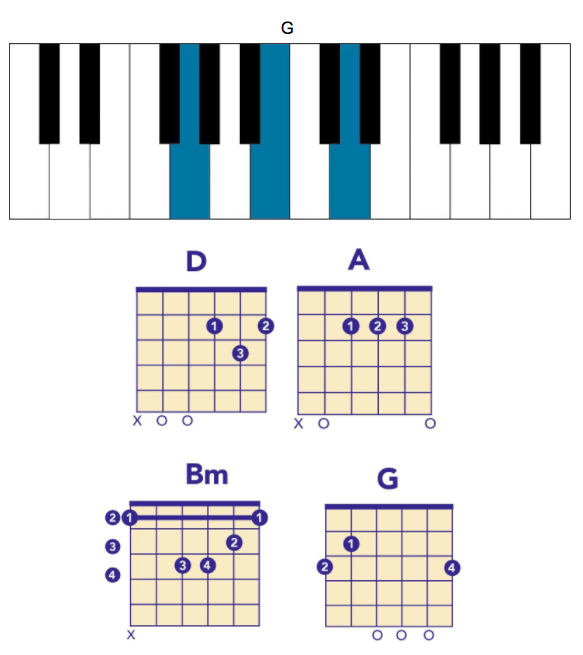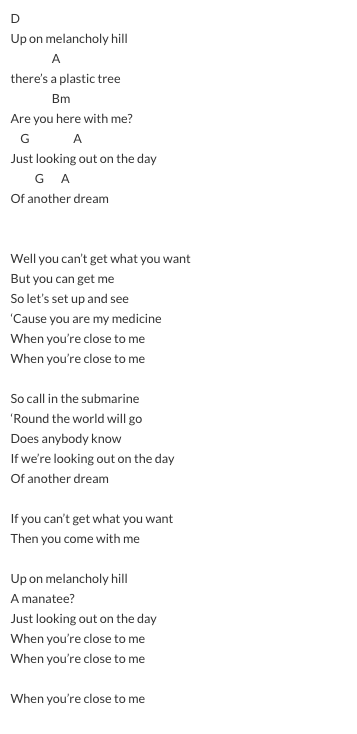 "Someone Great," by LCD Soundsystem
Like music released by Gorrilaz, LCD Soundsystem often creates lush textures of sound built off simple chords and repetitive shifts in harmony. "Someone Great" uses the same chord progression during its entire six and a half minutes. The chords emanate from a repeating synth bass line. Feel free to incorporate it into your version of this incredible four chord song.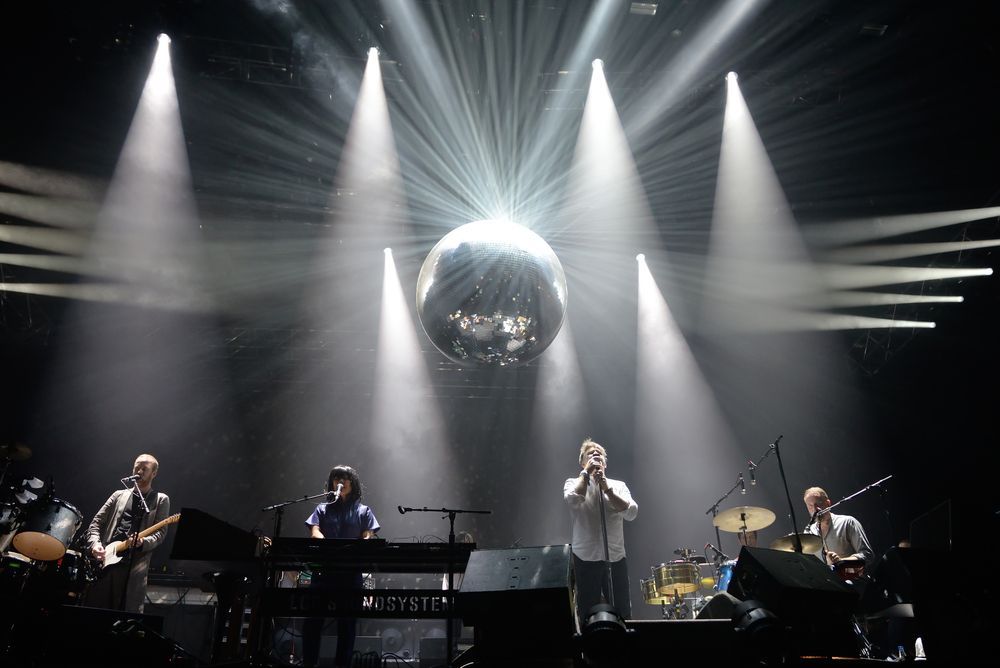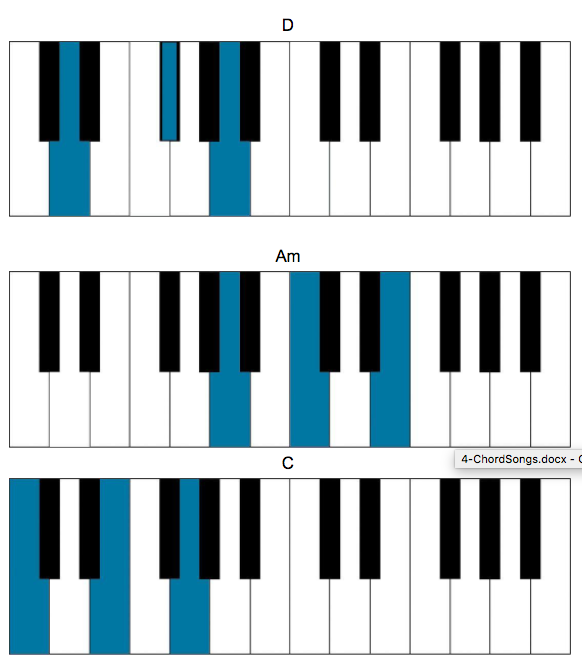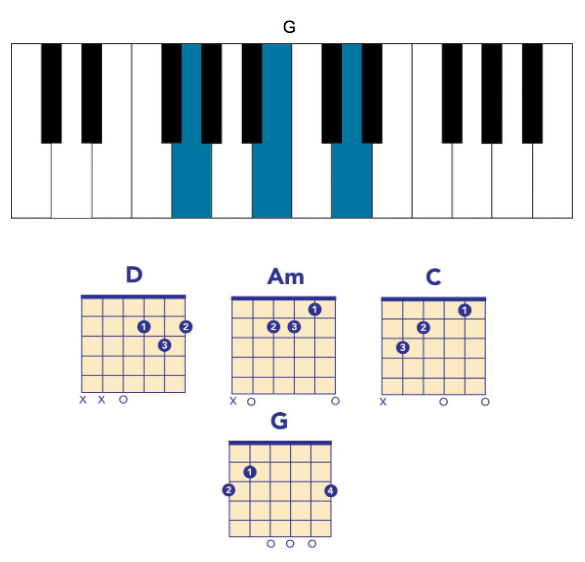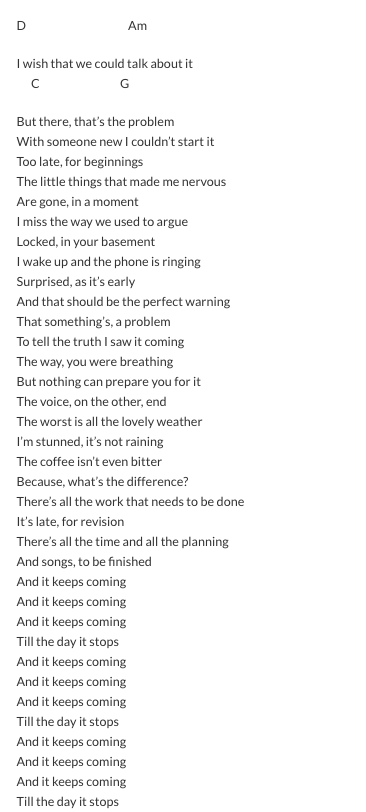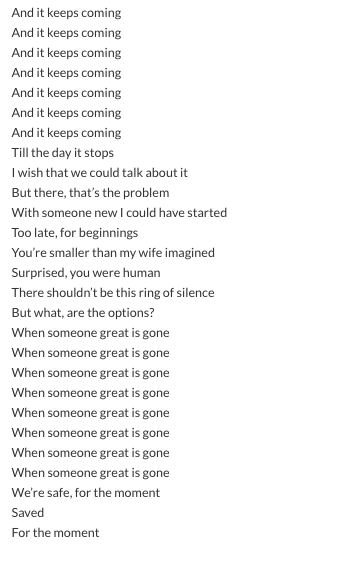 "Suzanne," by Leonard Cohen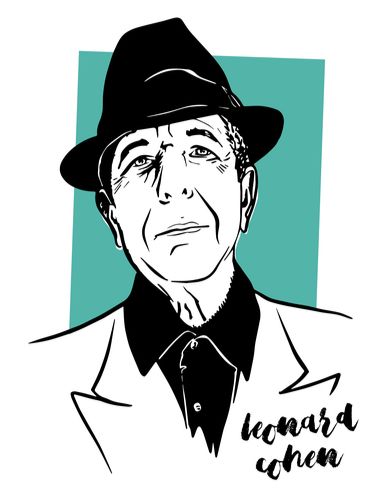 Master songwriter and poet Leonard Cohen built his remarkable career off of writing songs simple enough to serve as vehicles for complicated lyrics about love, death, and spirituality. "Suzanne" is an arresting song that brims with transcendent beauty and veiled metaphors. The song uses the same four chords in chord progressions that change from verse to chorus.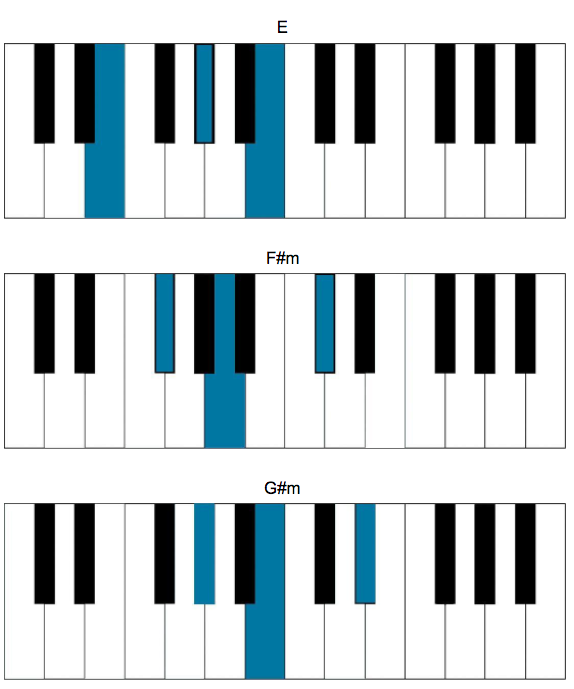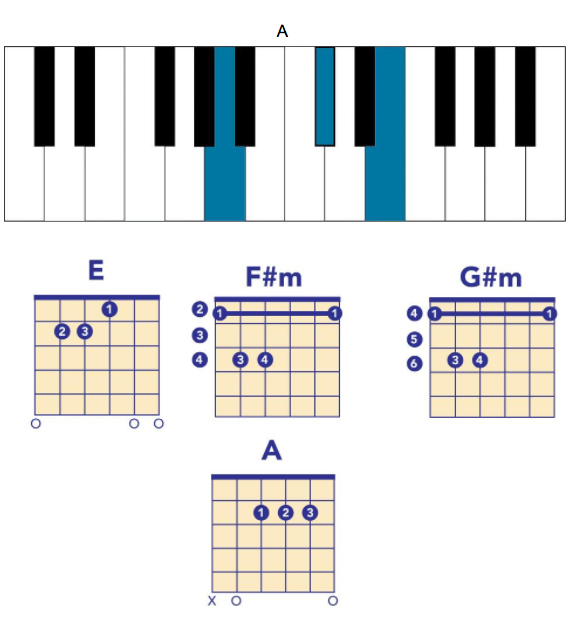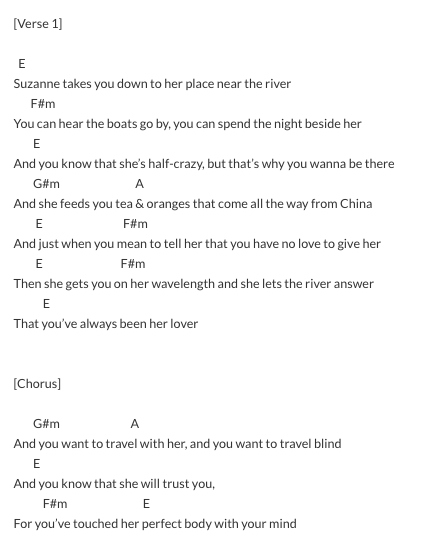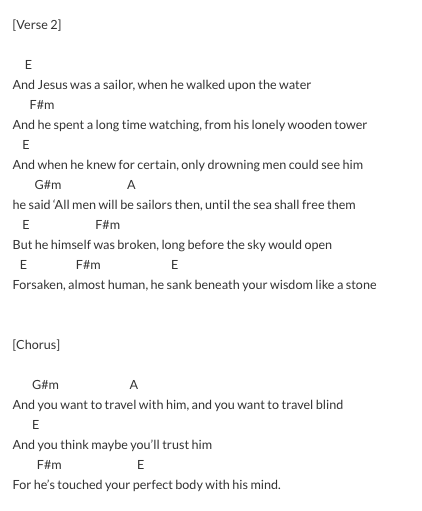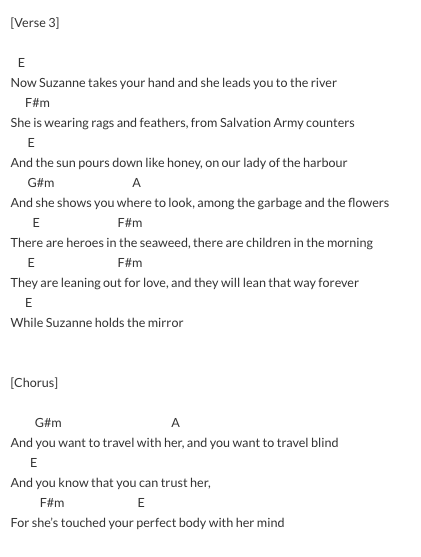 These are just five out of the thousands of incredible four chord songs out there. There are also tons of phenomenal songs that use only two or three chords. If you need help learning how to play, build, and understand chords, check out our recent article about music theory. Arming yourself with some basic music theory knowledge will give you the ability to play chords and scales off of any note in music, and that's a huge help when it comes to learning new songs. For more helpful articles, videos and music tutorials, check out the Musika Lessons blog.