When most people think of music careers they think of the professions mega pop stars like Adele, Kanye West and Taylor Swift. But what most music consumers and musicians alike don't understand is that setting out to make a lucrative career out of being the next pop icon is tantamount to trying to win the lottery on your birthday. Even for musicians trying to make a modest career out of performing and landing licensing placements it's becoming much harder to succeed than it was even a decade ago due to fierce competition and the troubled state of the industry. But if music is simply your passion and you can't see yourself doing anything else, don't despair. There's plenty of music career options out there that you might not have thought of.
The importance of reining in expectations
No matter what you decide to do with your talent and passion for music, it's essential that you rein in expectations in order to set a clear career path for yourself. Want to make a living by touring and writing music? That's phenomenal, but you might need to have a flexible definition of what it means to "make it" as a songwriter and performer. This 2012 article about the band Grizzly Bear talks about how some members of the world's most popular and celebrated indie outfit can't afford health insurance. "I'd like to someday own a house, and be able to have children, and be able to put them through school, in an urban environment that one enjoys living in," laments singer Ed Droste.
When massively successful artists like Grizzly Bear have a hard time paying their bills it's probably time to redefine what it means to make it in the music industry. If you're new to music and deciding where to take your talents and passion, this doesn't mean that you should give up on your aspirations. Instead, it's essential to look forward with an open and creative mind. There's opportunities to be found and money to be made for musicians ambitious enough to seek them out. In this article, I'll talk about some of the different options for music careers out there.
Licensing placements
If I had a few dollars for every time someone told me to try to get one of my songs in an Apple commercial, I'd probably have a nice side career going. Yes, every day hundreds of songs get placed in commercials, movies and other forms of media, and it can pay certain songwriters a great deal of money in some cases. But aside from the hefty competition from tens of thousands of songwriters trying to do the same thing as you, there's other reasons why getting paid for licensing placements is becoming a tough and nearly impossible gig to make money on.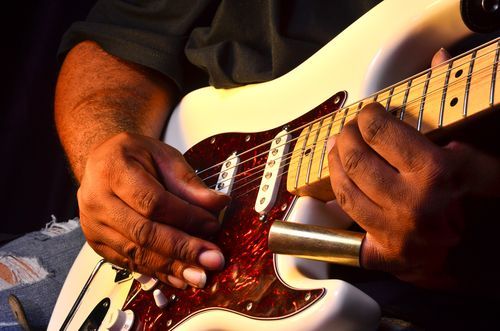 Let's say you or your manager somehow gets the attention of a major media outlet like MTV. Someone in charge of music programming for the show Teen Mom loves your music and wants to use it a song in an upcoming episode of the show. Think you're in for a major payday? Think again. Like in so many other areas of the music industry, major media outlets like MTV now have programs to save money by paying for music placements with "exposure." Basically, the deal is that they'll play your song and you get to brag to your fans about it on Facebook. Not really a good way of paying for health insurance let alone propelling music careers.
These outlets do sometimes pay a small fee if your music shows up in one of their shows, but you might have to split that money with everyone in your band, your manager and your publishing agency if you've got one. I recently found out that a song I co-wrote was in a few episodes of a small cable series in 2013. My old publishing agency didn't bother to tell me, but I heard the news four years later from a royalty management company called ASCAP. My cut of $53 dollars waiting for me in my account.
Hugely lucrative licensing placement opportunities out there do exist, but as television, movies and other forms of media diffuse and expand, they're getting more and more difficult to find.
Songwriting and music composition careers
Songwriting is one of those music careers that was fairly common and prominent 50 years ago but is getting rarer and rarer these days. The music and entertainment industry used to rely on songwriters and composers to do everything from creating catchy jingles for toothpaste commercials to writing smash hits for pop icons. Even something as trivial as Saturday morning cartoons often employed a composer and dozens of musicians to create the show's soundtrack and sound effects. Today, songwriting and composition careers look much different.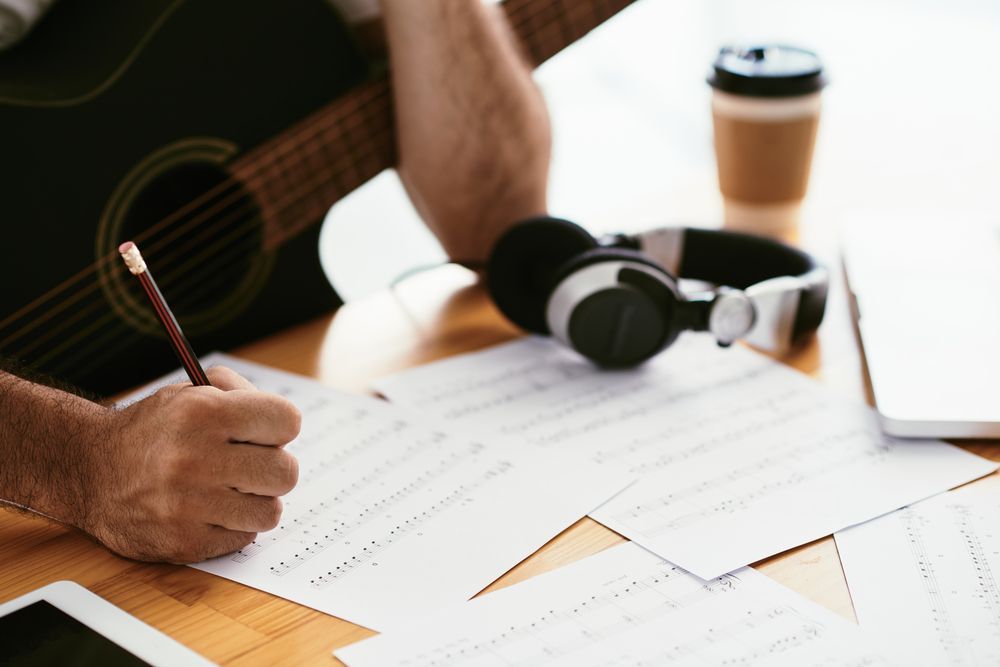 Labels, publishers and other agencies still hire songwriters, but not at the level they once did. The music industry used to run on a model of seeking out talent and developing bands and solo artists over an extended period with a multi-album contract. Part of this development included labels having their signed artists record the music of employed songwriters. The modern music industry is now in a tailspin because the money it heavily relies on from album sales has all but dried up with the emergence of music streaming services like Spotify, Apple Music and a myriad of others. Labels still make major deals with artists, but only major acts with proven followings are worth the financial risk of signing. In an effort to survive, songwriting jobs have been falling by the wayside to save labels money.
But there are still jobs for songwriters and composers to be found in the music industry. Labels rely on talented songwriters to work with major acts when they work on new albums. It's common for major pop stars team up with dozens of songwriters for songwriting, but getting access to these opportunities is tough.
The film and TV industry still hires composers, but these coveted jobs are few and far between. But while there are less high-paying jobs for songwriters and composers now than there used to be, there are more platforms and opportunities than ever before to get your original music out there in front of people. Interested in film scoring? Record some demos of your work and post them online. A small indie or student film might be looking for some music that sounds like yours. Want to collaborate with some like-minded songwriters but you live in an Alaskan town of 212 people? If you have an internet connection, you've got access to thousands of songwriters who post their music online!
The internet has taken away many traditional music industry jobs, but it's also given songwriters and composers an unprecedented amount of freedom, creative independence and connection with music being written all around the world. If you want a career in songwriting or composition it can absolutely happen, but it might have to be one of two or three jobs you hold down to make ends meet unless you're extraordinarily lucky. Fortunately, 2017 is an amazing time to launch music careers!
Performance careers
If you're set on making a career out of creating original music, getting really good at playing live is a skill you'll need if you want to start earning money. The music industry is suffering from slumping record sales, but more people than ever are paying to go see live music. According to a recent article recently released by Eventbite, "According to Billboard, 32 million people go to at least one music festival in the US every year. On a broader scale, Aloompa's 2016 Festival Demand Report reveals 51% of Americans attended a live music event in 2015, up from 44% in 2014. Smaller festivals like Fun Fun Fun Fest and Newport Folk Festival hosted 50,000 or fewer fans in 2015, while still remaining incredibly popular."
Live music will always be popular because it's an experience that exists within a moment as opposed to a song on a record which takes months or even years to create and essentially lives forever. In an increasingly isolated world boxed in by the confines of our reliance on technology, experiences like seeing live music are going to become more and more important for people. This means that you'll have to take your performances on the road to make money.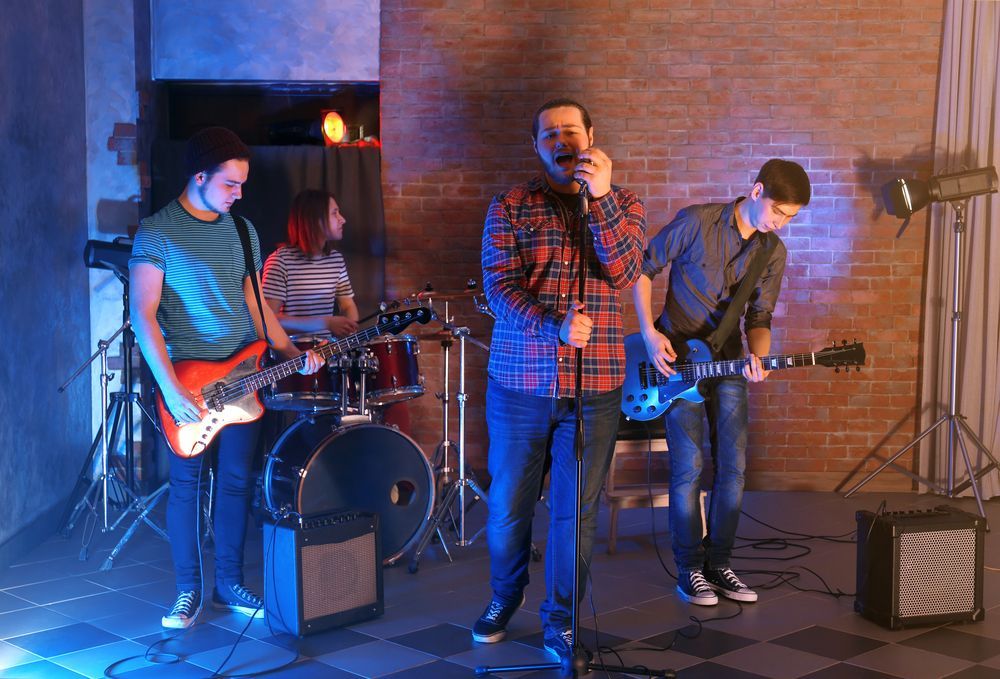 There's also plenty of music careers out there for musicians who don't write their own music but thrive on performance. Everyone from cover bands playing to crowded bars to string quartets serenading the guests at an illustrious wedding ceremony provide important and unique roles within live music settings. The sort of compensation for these jobs wildly varies depending on experience and connections. If you can sing or play and read for instruments like the classical guitar or piano, there's always live performance work to be found if you look hard enough.
Music education
Working in music education is a great way to become an ambassador of what it is you're so passionate about. Music careers in education span from full-time high school band directors down to college students who teach music lessons in their spare time to earn extra money. Unlike jobs in the music industry, jobs in music education tend to be more stable and accessible to newcomers.
Public and private schools typically require their instructors to have teaching degrees from colleges that take four years to earn. But if you've already studied something like music composition in school, many of the classes you've taken could apply toward a teaching degree. Public and private school music teaching positions deliver more consistent money and stability than other professions within the music industry.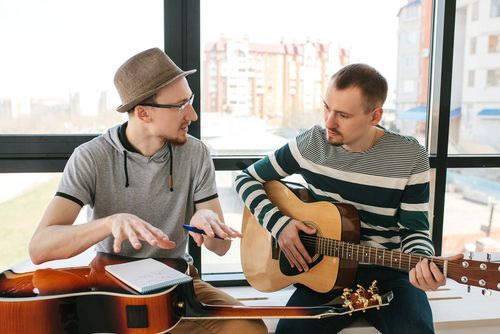 Not all music education careers require teaching degrees. There's plenty of lucrative opportunities out there for experienced musicians who are willing to lend their time and patience to students. Teaching music lessons can be a side gig or a full-time job for those who look for opportunities. A freelance music teaching career is ideal for musicians who frequently tour and perform because you get to be your own boss. And music teachers who frequently hit the road to perform have an added level of professional credibility with their students.
Recording and live sound engineering
Even with the recent advancements in DIY recording technology, there's still good jobs to be found in the recording industry. Professional bands will pay good money to record at reputable studios that employs talented sound engineers. Getting a sound engineering degree can help boost your chances of landing one of these careers, but nothing can replace the hands-on training you'll need to get from recording music on your own. And most of the applicable information you'll learn in school can be found for free online if you're ambitious enough to seek it out.
Sound engineers for live shows are needed now more than ever with increased demand brought on by venues that host events. There's nothing like performing at a venue where every nuance and detail of your set can be heard clearly and powerfully, and it takes an incredible amount of work and skill for a sound person to make great live sound happen. Like the skill it takes to learn how to master recording music, live sound engineering is one of those music careers you'll have to jump into feet first by offering to work for cheap and free while you're starting out. A degree helps, but venues typically look to hire people they already know and trust, so try your hand at running sound at venues you already have a relationship with if you're interested in this line of work.
Talent buying and show production
These music careers involve booking and producing shows for venues. If you've been in a band and have tried to book shows in your hometown or for tours around the country, you've worked with talent buyers and show producers before. These jobs aren't very hard to get, but it's work that carries a decent amount of financial risk because your pay is determined by how successful the shows you book are.
While live music is currently a booming industry, there's a myriad of factors that have to come together for a show to be well-attended and successful. Everything from inclement weather to a band exaggerating how many people they're able to bring out to a show can have a negative effect on how much money you earn. But successful talent buyers and show producers can earn a huge amount of money by throwing popular and lucrative shows.
Deciding which music career is right for you
If you love music and work hard, there will be a career somewhere in it for you. It might not be what you pictured when you pictured when you picked up your first guitar, but there's plenty of great opportunities out there for musicians who keep their minds open enough to try new things. For more helpful articles about the world of music, check out the Musika Lessons blog.