Some people are notoriously difficult to shop for during the holidays, but luckily musicians usually aren't. If you have someone in your life that's passionate about music, then that person will always need instruments, materials, and new technologies that help them pursue their interest and music gifts are always appreciated.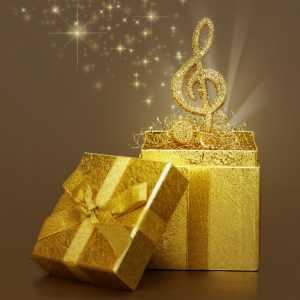 If you're not a musician yourself, the process of buying a musician gifts having to do with their specific craft might be a daunting one. To help make things easier, we've come up with some great gift ideas that every musician can enjoy.
Metronome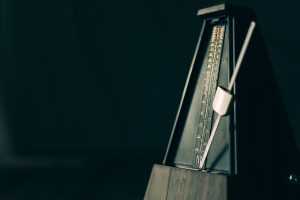 We know, we know. Metronomes are boring right? Wrong! In case you're not familiar, metronomes are devices that help musicians play on rhythm. Every serious musician could benefit from practicing their instrument to a metronome. These days, you can find lots of free, high-quality metronomes for your smartphone, but for your more nostalgic musician friends, consider picking them up a classic antique-style metronome. These metronomes look amazing and work reliably well.
The Real Book
The Real Book is a Book of jazz standards that features music pieces ranging from simple to virtuosic. This book is ideal for guitar players, pianists, horn, and string players looking for an introduction into the world of jazz. Due to its versatility of pieces, there's something for everyone in this book. This is one of those music gifts that never stops giving.
Guitar Picks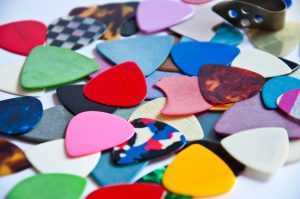 If the musician in your life is a guitar player, then a huge bag of guitar picks might be just what they're looking for. Have you ever walked around a music venue and found a bunch of picks just lying around? This is because scatterbrained guitar players often misplace and lose their picks. A bag of guitar picks is a cheap way to make the guitar player in your life happy.
Concert Tickets
Believe it or not, sometimes musicians are so busy performing or honing in their craft that they forget to go see live music themselves. Taking the musician in your life to see their favorite band, musical, or symphony is a gift that's sure to inspire and rejuvenate. Take some time to find out what sort of music inspires your musician before you purchase just any concert ticket. Not every musician appreciates every kind of music.
Music Stand
A music stand might sound like a boring gift, but a heavy duty stand that reliably holds up sheet music might be just the thing the musician in your life needs. There are lots of inexpensive music stands out there, but we recommend avoiding the cheap ones and investing at least $30 in a professional-grade music stand. Cheap music stands tend to break easily, and they're frustratingly infamous for not being reliable.
Recording Software
Depending on the type of musician you have in your life, you might want to consider gifting them a high-quality piece of recording software. Home studio recording technology has exploded in the past three decades, so musicians don't have to shell out big bucks to reserve studio time anymore. That doesn't mean that just anyone can record pristine tracks of themselves performing in a home studio. Certain software programs can be incredibly sophisticated and difficult to use. Try to do some research into some easy-to-use recording software programs if the musician you're shopping for is young or new to music.
Pencils and Manuscript Paper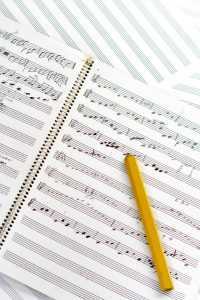 Again, don't be afraid to get boring music gifts for the serious musicians in your life. We promise that they'll appreciate them. A professional musician can never have enough manuscript paper and pencils around their music studio. Plenty of access to paper and pencils is ideal for when composers and songwriters need to jot ideas down.
Music Lessons
For someone wanting to learn an instrument for the first time, music lessons are a must. Knowledgeable instructors have the ability and experience to be able to show practically anyone how to play an instrument. In a world of convenience and quick gratification, learning how to play an instrument can be a huge challenge. Professional teachers know exactly how to walk students through this process. Musika Lessons offers gift cards that can give you access to all sorts of professional music teachers from around the country.
Massage
Professional musicians are different than a lot of the work force in the way that they use their bodies in their work. Achy shoulders, arms, necks and, hands come well, hand in hand with being a real musician. Buying a musician a professional message is a phenomenal gift that will leave the person you care about feeling rested and relaxed.
Electronic Tuner
Electronic tuners are a great music gift for any musician that needs to tune their instrument. These sophisticated tuners are able to pick up the slightest tone and display its exact pitch. Tuners are especially great music gifts for musicians who perform out regularly.
Effects Pedals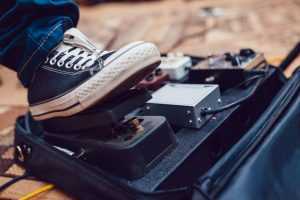 The electric guitar's sound has drastically changed over the past few decades due in large part to effects pedals. The term "shoegazing" refers to a guitar player that uses these pedals. These pedals manipulate the sound of the guitar to create captivating soundscapes that have kept the guitar relevant in a world of quick-changing music fads. You can purchase individual effects pedals, or an entire pedal board. Only consider his gift if the musician you're shopping for is an electric guitar player.
Ear Plugs
Musicians who perform or practice regularly are at risk for serious hearing damage. Specially-made ear plugs that fit someone's unique ear makeup are a great gift because they help to preserve a musician's most valuable asset. There's a wide range of ear plug options available, but we recommend purchasing higher end ear plugs as a gift. A good set of ear plugs will come with a hard case.
Keyboard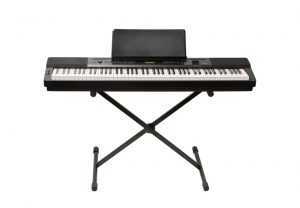 Is the musician you're shopping for a guitar player or singer? We recommend buying them a keyboard as a gift. Why? If you aren't familiar with music, keyboards are the easiest way to show someone what music theory is and how it works. Playing chords and scales on a keyboard act as visual representations of music theory that can be transferred to any other instrument. Serious musicians need a keyboard around the studio to help them better understand their own main instrument.
A solid keyboard will come with a sustain pedal and weighted keys. A sustain pedal is a device that helps lengthen and sustain notes. The term "weighted keys" simply refers to the weight it takes to press down a note on a keyboard. Cheap, poorly-made keyboards won't have weighted keys and aren't great music gifts for anyone looking to play seriously.
Gig Bag
If the musician in your life performs often, then a gig bag is one of the music gifts you should consider getting them. Musicians who play frequently need to be able to transport their instruments safely, and a good gig bag will help them do that. Larger instruments like keyboards and upright basses will often require gig bags with wheels.
Yoga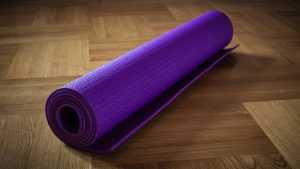 You're probably thinking, "How the heck is yoga a music gift?" Well, it doesn't have anything to do with music, but musicians in particular will find the benefits of yoga to be especially rewarding. Musicians, especially professional ones, take a great deal of stress on. Traveling, getting ready for performances, and the physical demands of playing music can take a toll on a person. Yoga can deliver complete relaxation to a person. It gets people out of the rigid positions they find themselves in, and this can be a very healthy thing for a musician. If you sign the musician in your life up for a few yoga classes they might look at you strangely at first, but will most likely thank you later.
At the end of the day, the sort of music gifts you should look into purchasing completely depends on the musician you're shopping for. A seasoned professional is going to want wildly different things than a young student just a couple of months into learning their instrument. Happy Shopping!