You have decided to start teaching violin. Great! But what are some important things to consider when planning your new teaching venture? Here is a road map for getting your music program started.
Space: Where Will You Teach?
Teaching violin is a compact occupation. At its most basic, all you need are the instrument, a chair, and the music books (however, more equipment will accumulate as your career progresses). That being said, however, you will want to determine your teaching space ahead of time, so that you provide a stable environment for both yourself and your students. Figure out what will work with your budget, with your travel options, and with your needs.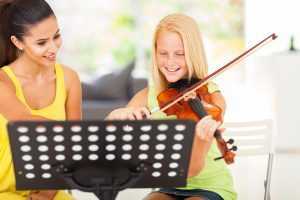 For example, some people like to teach from home. This is super convenient because you have no rent to pay, and you can minimize distractions. If you want to leave a music chart up on the wall, or have a piano in the teaching room, that is completely up to you and it doesn't have to be shifted or put away after lessons are done.
While teaching violin from home is great, sometimes, that is not possible. You may live in an apartment with noise restrictions, or your home could be quite a distance away from your student base.  In this case, having a dedicated teaching space outside the home is better. Look into finding space at a local college, a school, or perhaps a community center. Some churches offer arts programs, and may be willing to let you use their space. In these cases, find out the rules about using the piano, storing music stands, and sharing space with other groups. Find out if you will need to pay a set fee per month, or perhaps provide music for one church service every two weeks. Know ahead of time what will be necessary to keep both you and your landlord happy. Then you should be able to have your music program stay in the same place for a good, long time.
What Will You Charge?
Good question. Teaching violin can cost more or less in different locations. What some teachers do is to call area music programs, asking about their fees.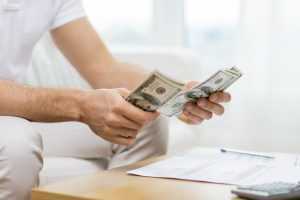 As you are calculating your rates, consider several things: experience, background, and education. If you are a brand-new violin teacher, then what you need are students. Lower rates make the chance of taking from an 'unknown' instructor easier to swallow. So start off at a price a little lower than average. As your practice stabilizes, your fees can reflect your growing experience.
What background do you have in music? If you've been playing the violin for years, then you probably know how other violin teachers run their programs. You have experience, maybe not as a teacher, but definitely in the music. Use that. How long was your teacher's lesson time? What did he charge? When did she change prices? Reflect upon your experiences and use them as tools for gauging your own trajectory. (And sometimes, your own teachers can give advice on prices and when to charge for what. Lessons plus group classes will equal a higher rate than simply taking private lessons, for instance.)
Your education also plays into your rates. If you have a music degree, let people know. It means that you have put a lot of professional study into your field, and it is a marketable quality.
How Do You Keep Records?
There are different methods for keeping track of your earnings. But whether you decide to go the pen and paper route or use an Excel spreadsheet, you will need to keep track of the money because you will probably have to pay taxes on what you make teaching violin. Make a chart to keep track of lesson rates. What do you charge for a 30-minute lesson? An hour-long lesson? What is the fee for a group class? Do you offer any other courses, like a music theory class? Record the amounts you charge, and the variations on price. For example, if one family has more than one child taking lessons from your studio, do you offer a discount for each additional child? Write down the discount and give yourself a reminder of how and what you are charging.
Remember to record the date each lesson is attended, and the amount you charge per day. If a student misses a lesson, write in whether a makeup lesson will be provided so that you don't have a surprise gap in your financial account later on.
Stay In Contact
Also for your records, keep track of student (or parents') names, phone numbers, street and e-mail addresses, and emergency alternative contact numbers. Keep these either in a separate file, or in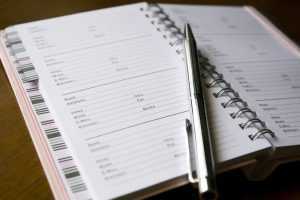 a separate section of your binder (if you're using a paper and pen system). And keep this information secure. It's important to record your students' contact information so that, in the event that you are ill or there is a weather cancellation, you can reach them and let them know what to expect. If you send things like birthday cards or graduation greetings, this is your go-to file. Make sure that your students (or their families) have your contact information too, so that if they have an emergency or are otherwise unable to make it to your lesson, they can let you know.
Some teachers and music programs like to have an electronic media presence, like a web page or a Facebook account, which everyone can click into to read for the latest updates. If you are comfortable with using a service like this, go for it. You can post immediate information, like the location of a concert or a repertoire list. Just make sure that you keep the information current, and that you gather any necessary permissions before posting photos, videos, or sound clips of your students. This will prevent possible problems in the future.
How Do You Schedule… Everything?
When you set up a schedule, you are pacing yourself so that you do not become overworked or over-stressed. It is tempting to think that teaching only three days a week – and violin, at that – will not be too demanding. You can fit in freelance jobs or a regular orchestra routine with ease, right?
Think again. Teaching violin is a full-body experience, and you need to plan ahead. For example, if you are in an orchestra, you will probably have a number of holiday concerts towards the end of the year. Or, if you know that wedding season really accelerates in the spring, you will need to make time for those rehearsals and ceremonies.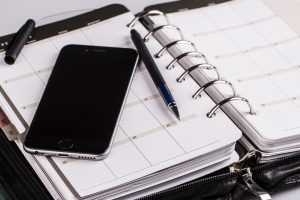 Anticipate your obligations, and plan your teaching schedule around them. Put in some time for a break at the end of the year. Start lessons after a rest. You need to recharge your own teaching batteries. Whether you need a little more practicing time, or you have had a family event that demands your attention, having a scheduled break makes your life easier. There's nothing quite so hard as giving a lesson when you are distracted; and remember, it's equally hard to receive a good lesson from a teacher whose mind isn't really on her job. So plan to have a break every so often. Order sheet music so that it comes during break – then you can preview the music, mark measures, make corrections, etc. and have it ready to go when music teaching starts up again. As long as you maintain a steady routine during your teaching weeks, you can keep the momentum flowing, even during breaks. And remember to communicate clearly, and early. Like Mister Rogers used to say, "I like to be told." Students and their families are the same way. They like to know the schedule, so that they can plan around it.
An easy way to get a schedule put together is to follow the typical school year. Students, especially children in school, will be prepped and ready to start lessons when school begins. So start lessons in August or September. Plan ahead for school breaks – and keep the shorter breaks in mind, as well as the big ones. Does your local school system take a day off for Columbus Day or Martin Luther King Day? What about Spring Break? Are the school systems aligned on their different break days?
It is impossible to schedule around every single break. When there are three school systems close to your studio, and three different fall breaks, then you have to make the call: which break will work best in your schedule? Clear communication between you and your students' families will be the best way to prevent missed lessons, forgotten concert rehearsals, and disappointments in general.
How Will You Find Support?
As mentioned earlier, teaching violin is physically, mentally, and emotionally demanding. Violin teachers need to have a support system in order to be at their best and to be prepared for their work.
You may find that teaching in a music studio, with a group of music instructors, is just the thing. If you have several violin teachers together, you can trade tips or pinch-hit for days when someone is out with a cold, or has an official obligation that cannot be avoided (think jury duty).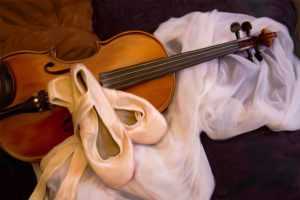 Sometimes, you may be the only music teacher in an art program. Okay, there are struggles that all instructors face, so even if you don't think there's a lot in common with teaching ballet, painting or violin, listen. You may pick up some wonderful hints on boosting class attendance or helping with technique. Creative people are full of new ideas, and they make for a wonderful resource.
Rely, too, on your own musical contacts. Keep your communication lines open with your former teachers, whether from grade school, or from college. You never know when they might have an opportunity for your students to help out (like a school musical that could use an extra pair of violins). And sometimes, your old instructors can have some spot-on advice. There's nothing a teacher likes better than to see his pupils succeed, even as adults. When you face confusions in the teaching world, discuss them with musicians you trust. They want to help you.
Remember also that there are training programs that can help you refresh your outlook on teaching violin. For example, in the Suzuki method, there are a variety of summer institutes that offer lectures and observations focused on specific books of the repertoire. You might find a mid-year workshop, where you could do some observations of a guest clinician over a two-day weekend. Or you can try a lengthier, semester-long program that offers classes once a week. Many musicians attend Suzuki training programs to receive official teacher registration for the Suzuki volumes. But a number of teachers also go to these institutes and conferences just to connect with fellow teachers and to re-invigorate their teaching mojo. It's a wonderful opportunity to be the student, taking in all the new and different techniques you see!
Will you use everything new in your own lessons? No. In fact, any tips or hints you decide to incorporate into your teaching should be added gradually, so that the student (or parent) does not receive emotional whiplash. Did you figure out a new game for group class? That should be pretty simple to add to the immediate schedule. But changing all the music for your beginner orchestra group two weeks before the concert is probably not a good idea. So temper your modifications with an eye to what's reasonable.
In Conclusion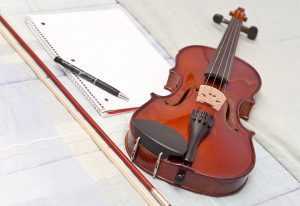 Teaching violin is an intensive process. From figuring out which teaching space you will use to budgeting costs and time, you will always be planning, preparing, and looking to see what needs to be done next. Giving actual lessons and holding classes is important. But making sure that all your background work is completed before the student walks in is equally necessary. Look into teacher training programs, even if it is just a one-day observation opportunity. Ask questions. See what other teachers do. Teaching violin is not a cookie-cutter process: it is different for every person. Your job is to figure out what works for you. It won't be just like your teachers' programs. But it can contain some of their elements. Experiment. Test. Keep track of what works. Keep doing what works and modify that which does not. Prepare yourself and your students for a lifetime of enjoying music.