I grew up the daughter of a music educator. My father is a well known band director in my home state, and for much of my childhood, I was known as "the band director's daughter" in my home town.  I remember writing a speech in the 4th grade about how I wanted to be a band director when I grew up, because in my mind becoming a music teacher was about teaching secondary, rather than elementary music.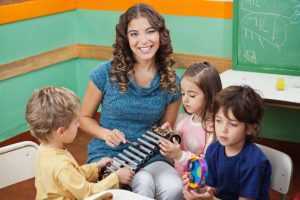 If you ask folks to think about what their elementary music experience was like, they often remember playing recorder or "the xylophones", which could really be any number of barred instruments (i.e. glockenspiels, metallophones, or in fact xylophones). My own memory of my elementary music experience is somewhat faded behind my years as an all-state trumpeter, since that is where my "real musical career" began. As a current music teacher, and a product of a comprehensive music education from kindergarten through my entire life, I can attest to the fact that elementary music is the cornerstone to musicianship. With that, here are some things to consider about elementary music.
Elementary music might be the only music education students receive
Although different states may have different mandates regarding the frequency of elementary music instruction, on the whole, elementary music teachers see each and every child in the building at least once a week.  That is, music is not an elective in the primary grades, since many students are on a rotation of classes outside of their grade level classrooms. That means (hopefully) in addition to physical education, library, and art, each student has the privilege to attend a general elementary music class.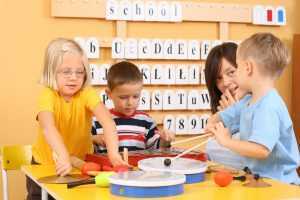 Since the time I was in school, choices for electives in the secondary grades have exploded, both competing for popularity and time in students' schedules. With some exceptions, it is generally the prerogative of schools to have music as an elective course, and within those contexts many students can only choose one music and/or art elective. This means that many students will not continue music after the last year of their elementary music education, which is generally fifth or sixth grade. Because of the current educational climate, music teachers are tasked with the great responsibility of perhaps being students' only music teacher… ever!
As an elementary music educator, I strive to not only promote musical literacy in my classroom, but also provide a myriad of positive musical experiences that encourage students to be involved in the arts in one way or another after they leave my classroom. While I want students to be able to read, write, and appreciate music, I also want each and every child to walk out of my elementary music room as a lifelong musician.
Elementary music is more than recorders and barred instruments
Although they might be the most memorable, and literally one of the most tangible memories from early experiences, elementary music is so much more than these two instruments. Granted, these instrumental experiences are still integral parts of elementary music teaching and learning today, but there are so many other media used in the music classroom. As well as playing instruments, students in elementary music classrooms are singing, dancing, improvising, composing, learning about music history and theory, and creating music each and every day in different ways.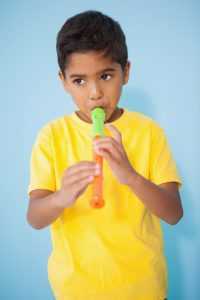 Instrumental experiences are often the most popular in our memories and among current students because they most closely resemble the music-ing we are familiar with, and they facilitate observable behaviors. If your child can play "Hot Cross Buns" on the recorder or play a scale on a barred instrument, the performance can be quickly judged as either "good" or "bad". However, music teachers are generally not thrusting plastic recorders and mallets into students' hands the moment they cross the threshold of the music room. There is a great deal of preparation and prior learning that must take place before students are able to play an instrument.
 Elementary music promotes music literacy through active music making
A typical elementary music classroom does not function like a traditional elementary grade level classroom. Usually elementary music teachers do not have desks for every student in the classroom, and many of my music classrooms have been and are currently without chairs. This seemingly unconventional set up is because students are actively making music throughout the duration of a music class period.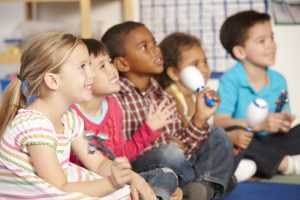 Although elementary music teachers teach reading and writing music, often times music pedagogy is approached through "sound before symbol." This means that teachers will facilitate a musical activity where students sing, play instruments, move, play a game, or make musical decisions without seeing any notation. Much like we learn a language by speaking before reading, elementary music teachers promote literacy through a parallel model. Therefore, students are not sitting at desks sounding out rhythms or melodic lines, but rather they are moving and creating in open space to speak the language of elementary music.
With the sound before symbol approach, musical experiences must be carefully scaffolded from known to unknown, beginning with the very basic, foundational elements of music to the more complex. This takes careful planning not only within a year, but throughout each student's elementary music education. An effective  music teacher takes students from kindergarten all the way through their final years in elementary school, consistently building upon known concepts.
Elementary music requires extensive short term and long range planning
Many elementary music teachers see multiple sections of each grade more that once a week. I personally see six grade levels (kindergarten through sixth grade) twice a week for thirty minutes. Although this arrangement may vary from school to school and state to state, most elementary music teachers see their students at least once a week and generally have as many different grade levels as I mentioned above. At one time I was teaching over six hundred children a week, a number that might seem large, but is actually less than some of my colleagues across the country.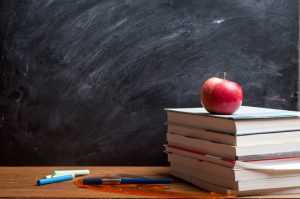 Due to the sheer volume of students and frequency in which we see them, elementary music teachers must be incredibly organized and well planned throughout the year. I have binders of musical concept plans, yearly plans that encompass the scope and sequence of those concepts within each year, and then a long-range plan showing what a student who begins my program in kindergarten and leaves in fifth grade will have accomplished. Then, within the context of each of those plans are countless lessons, songs, games, and assessments to collect data.
Students who begin a music program in kindergarten and go through their final year of schooling with this type of planning are incredibly prepared. Whether they decide to continue on in the secondary grades as an instrumentalist, singer, or otherwise, they have a solid foundation for musical experiences throughout their adolescent and adult lives. As an elementary music teacher, this is my goal.
Elementary music is for the lifelong musicianship of all students
I am a trained trumpet player who has spent many years in the practice room and taking professional auditions, and now earn my living predominantly as an elementary music teacher. Even with my strong instrumental, band, and orchestra background, I firmly believe that elementary music education does not exist to solely fuel a secondary instrumental or choral program. I teach elementary music to facilitate music literacy, but also to promote lifelong musicianship.
I accept and am glad that not all who enter into my classroom will grow up to be a professional musician. That would be an incredibly disillusioned view of music education and education on the whole. We do not take math to become mathematicians, nor do we study biology to become doctors. Rather, we study many different subjects to become well-rounded individuals who know and understand the world around us. I teach music so that my students can become well-rounded, individuals who know and understand the musical world around them.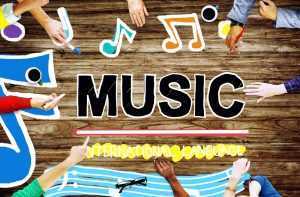 In closing, it is important that all students have access to music in their primary school experience. If it has been several years since you have peeked into the elementary music room that your young students are or were a part of, I encourage you to ask questions not only of the teachers, but your elementary music students. Although it is part of what is a very busy day, and may seem more like play than work, I urge you to try and take a look at what is happening in the elementary music classroom nearest you. Remember, play is child's work, and musical play in the elementary music room is a young musician's work.