Musical Theatre is a unique musical genre in that it touches nearly everyone, whether it be through a live performance on Broadway, the latest Hollywood blockbuster, or your school's current theatrical production. Musical Theatre's accessibility and relevance today makes learning to sing this repertoire all the more important. Chances are that any voice student has dealt with his or her fair share of Musical Theatre assignments, and for good reason. Specifically, soprano Musical Theatre songs provide a diversity of style and role types and unquestionably help develop the technical skills needed for any successful soprano singer.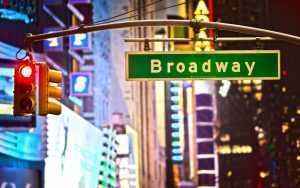 When first choosing soprano Musical Theatre songs to learn, keep in mind that there are broadly two types of styles of singing when it comes to music written specifically for soprano voices. More subtle variations of those two styles exist, but the easiest way to divide this repertoire is to classify songs as either "classical" songs or "contemporary/ belter" songs. It's essential that every singer pursuing Musical Theatre as either a career or a hobby be versatile and able to sing both styles.
Classical, or "legit," Musical Theatre uses a vocal technique comparable to that used to sing classical and operatic repertoire. In fact, within the broader style of "legit" Musical Theatre, there is the "crossover," a type of song generally performed equally by both Musical Theatre and opera singers and often taken from an operetta. Classical soprano Musical Theatre songs were usually composed in the early-to-mid 20th century and provide a great starting place for a singer new to the Musical Theatre genre. Here are a few examples of both classical as well as crossover soprano Musical Theatre songs:
Classical Soprano Musical Theatre Songs

"Love, Look Away" from Flower Drum Song (Rodgers and Hammerstein)
"Mister Snow" from Carousel (Rodgers and Hammerstein)
"Show Me" from My Fair Lady (Loewe and Lerner)
"Somebody, Somewhere" from The Most Happy Fella (Frank Loesser)
"Vanilla Ice Cream" from She Loves Me (Bock and Harnick)
Crossover Soprano Musical Theatre Songs

"Glitter and Be Gay" from Candide (Bernstein and Wilbur)
"Summertime" from Porgy and Bess (Gershwin and Heyward)
"Poor wand'ring one" from Pirates of Penzance (Gilbert and Sullivan)
"Vilja Song" from The Merry Widow (Léhar and Léon)
"What Good Would the Moon Be?" from Street Scene (Weill and Hughes)
In contrast, while classical technique will provide an excellent foundation for any style of singing, contemporary and belter Musical Theatre songs use a vocal technique more similar to that used when singing pop and rock. Unfortunately for sopranos, the bulk of women's belter Musical Theatre repertoire lies within the mezzo soprano range. Although they're less plentiful, contemporary options that help sopranos develop the skills to belt healthfully not only exist but also continue to be composed, such as:
Belter and Contemporary Musical Theatre Songs 
"Christmas Lullaby" from Songs for a New World (Jason Robert Brown)
"Not A Day Goes By" from Merrily We Roll Along (Stephen Sondheim)
"Someone Like You" from Jekyll & Hyde (Wildhorn and Bricusse)
"With You" from Ghost the Musical (Stewart and Ballard)
"Your Daddy's Son" from Ragtime (Flaherty and Ahrens)
While most Musical Theatre repertoire requires a certain amount of technical skill and vocal maturity, many songs are entirely appropriate for kids and young teens to learn and are even written specifically for younger voices. Additionally, several popular Disney movies have been adapted to a live theatrical format and provide a wide array of potential song options:
Musical Theatre Songs for Kids/ Young Teens

"Castle on a Cloud" from Les Misérables (Schönberg and Kretzmer)
"Maybe" / "Tomorrow" from Annie (Strouse and Charnin)
"Part of Your World" from The Little Mermaid (Menken and Ashman)
"Over the Rainbow" from The Wizard of Oz (Arlen and Harburg)
"The Girl I Mean to Be" from The Secret Garden (Simon and Norman)
Tips for Learning Musical Theatre songs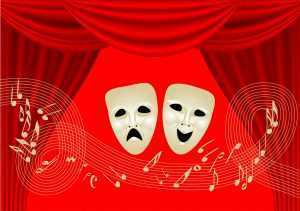 Musical Theatre repertoire can be challenging and time consuming to learn; however, an understanding of the genre is well worth the time commitment. To maximize your experience when learning a Musical Theatre song, please consider the following tips:
Read the full synopsis of the show, noting exactly when the song you're learning occurs in the development of the story.
Watch any performances that exist on video, either recordings of live performances or motion picture productions. Better yet, check out a local performance of the show if possible!
Listen to at least three recordings of three different singers (if available) to familiarize yourself with the performance practice of the song.
Answer the following questions from the perspective of the character who sings the song you're learning:

Where am I singing this song?
What event just occurred in the show?
Who am I singing to?
Who am I with at this moment (or am I alone)?
What do I want?
How am I different at the end of the song than how I began the song?
Resources
If you'd like to expand your musical theatre repertoire further, I would recommend starting with an anthology. Although most soprano Musical Theatre songs are widely available by show both in print and digital formats, anthologies provide the wonderful overview of styles and eras. Listed below are a few basics to get started that will make welcome additions to any active singer's bookshelf:
The Singer's Musical Theatre Anthology: Soprano, Volumes 1-6 by Richard Walters (Hal Leonard)
21st Century Musical Theatre: Women's Edition (Hal Leonard)
Kids' Musical Theatre Collection, Volumes 1 & 2 (Hal Leonard)
Kids' Broadway Songbook (Hal Leonard)
The Teen's Musical Theatre Collection: Young Women's Edition by Louise Lerch
Contemporary Musical Theatre For Teens: Young Women's Edition, Volumes 1 & 2 (Hal Leonard)