What is the best age to start flute lessons? Musika receives many calls from parents looking to start their young child (age 3 or 4) out with formal private flute lessons, but many times the student's just aren't old enough to get started. While it's great to start learning music at an early age, parents must make sure students are both physically and academically ready to begin studying the flute.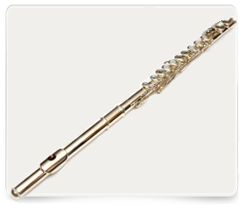 The most important factor when starting flute is deciding whether or not the student's hands are large enough to facilitate playing its numerous keys. As a wind instrument, it is also important that the student has the developed lung capacity to play – at the earliest lessons usually begin around age 7 or 8.
If a student starts out playing the flute and they are too young, often times they will have trouble holding the instrument properly and will lean over to one side while playing. This can be both uncomfortable and unproductive, since they won't be able to get a good tone while playing – if any tone at all. Luckily, there is a solution for younger/smaller students – the curved head joint. A curved head joint reduces the overall length of the flute, while not affecting the overall sound quality or technique.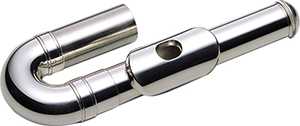 Typically, many students will seek formal instruction on the flute as they begin playing with a school orchestra in junior high, around age 11 or 12. Flute lessons will give these students an advantage in that a strong musical foundation will be laid which includes the study of musicianship, music theory, technique, and solo flute repertoire.