The best drummers will tell you that the finest type of playing is not the manic, all-over-the-kit style championed by Keith Moon of The Who, John Bonham of Led Zeppelin, or Mitch Mitchell of The Jimi Hendrix Experience; while that brand of playing certainly has its place, there is something to be said for a drummer who can create a groove that fills space without being a distraction. These five cool drum beats are all masterpieces of understatement on the part of the drummers: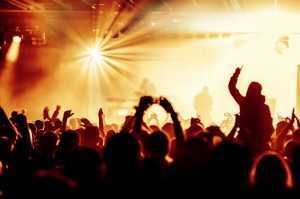 1.) "Lust For Life" – Iggy Pop: although this is hardly a relaxing, laid-back song, the steady groove hammered out by Hunt Sales has been featured in movies, television shows, and commercials countless times, making it one of the most recognizable drumbeats in rock and roll.
2.) Like A Hurricane – Neil Young: Neil's boisterous guitar solos may be the star on this epic rock song (it's over eight minutes in length), but drummer Ralph Molina certainly deserves an honorable mention. His simple rhythm – played on a ride cymbal rather than the hi-hat – creates a hazy ambience that fits the song's dreamlike lyrics.
3.) Zero – Smashing Pumpkins: Jimmy Chamberlin comes from the jazz world, and his playing on many Pumpkins songs reflects this, but on "Zero," he lays down a groove that is both urgent and steady. His call-and-response drumming through the song's middle section is notable, as well, creating a tension that sees release when he returns to his minimalist drumbeat.
4.) (I Can't Get No) Satisfaction – The Rolling Stones: this entire list could have easily consisted of Stones tracks, as Charlie Watts holds a proud reputation as being one of the most solid timekeepers in rock. On this song, which was also a big hit for the band, Watts is truly in his element, pounding out a steady beat alongside some subtle handclaps and tambourines.
5.) Green Onions – Booker T. & the MG's: this soul track from 1965 stands as one of the best instrumentals in popular music, but it is a deceptively simple number. Every member of the band plays with precision. Drummer Al Jackson plays a simple groove that has an ever-so-slight swing to it. It's a lot harder to play than it sounds!
These five cool drum beats are great for rock, pop, and blues drummers. To learn about more great drummers and artists in other musical genres check our our article "Five Essential Drumming Styles for Every Drummer".