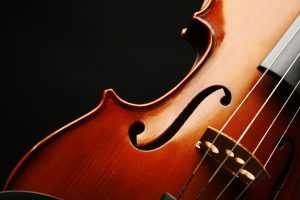 Who is your favorite famous violinist?
That's a good question. There are a number of wonderful violinists today to whom we can listen with just the click of a mouse. But there are a whole host of other famous violinists from history who were also great in their time.
Famous violinists from the past are still relevant and useful to us today because their work lives on. Whether they are remembered for their groundbreaking teaching technique, their musical ability, or for the sheer volume of their compositional output, great violinists have been impacting the world for centuries. And, when they weren't making music, famous violinists also have worked to improve the world around them. Here's a peek at some of the older masters, along with some information on what they did to leave their mark. Think about your violin heroes: how have they continued this legacy?
Archangelo Corelli (1653 – 1713)
Called the "Founder of Modern Violin Technique" and the "World's First Great Violinist," Corelli was known not for his flashy technique but for his wonderful and singing musical tone on the instrument. He was a violinist, a composer, and a teacher who worked to encourage the popularity of the concerto grosso (i.e. a concerto written for a group of soloists, rather than one or two). Supported financially by Queen Christina of Sweden and the nephew of the Pope, Cardinal Ottoboni, Corelli became a musical fixture of Rome and was widely respected. George Frederick Handel made a special point to visit Corelli, and one of Corelli's students, Vivaldi, would become a real inspiration himself. Listen to Corelli's "Christmas Concerto" for a quick tour of concerto grosso music in action.
Antonio Vivaldi (1678 – 1741)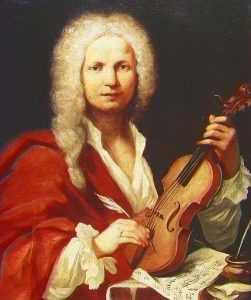 If you've ever enjoyed listening to the Four Seasons by Vivaldi, then you know something about the composer's style. Vivaldi, who was a priest in the Roman Catholic Church, taught violin at the Ospedale della Pieta – a home for orphans in Venice, Italy. Vivaldi wrote a number of pieces, and the girls' choirs and orchestras would perform these works. The three-movement concerto with its fast-slow-fast tempo pattern (first movement is fast, second movement is slow, third movement is fast again) can be attributed to Vivaldi, who "perfected" the form during his years of composition practice. He certainly worked with the concerto format a great deal: as a composer, he wrote 230 concertos for solo violin, 25 concertos for two violins, and 25 concertos for the cello!
Rodolphe Kreutzer (1766-1831)
Composer of the famed and feared violin exercises that are still used by violin teachers worldwide, Kreutzer was more than just a musical exercise composer. Born in Versailles, France, he became the most respected violinist that Beethoven knew. Beethoven dedicated a sonata for piano and violin to this famous violinist; the work is now known as the Kreutzer Sonata. Kreutzer was a solo violinist and also worked as "chamber musician to Napoleon and Louis XVIII of France." Although his musical performance career was abbreviated by an accident in the early nineteenth century, this composer managed to write 19 violin concertos, 40 operas, and plenty of other works – besides the exercises.
 J. S. Bach (1685 – 1750)
Any list of famous violinists would be incomplete without including the great J. S. Bach. His father started him in his studies of the violin, and the young Bach used that skill to great good as he kept himself employed as a member of orchestras. Better remembered as a composer, Bach's musical output is staggering (he wrote at least 200 cantatas, not to mention all the other musical numbers he produced.) His Six Violin Sonatas and Partitas are a hallmark of violinist technique, and his famous Bach Double (the violin concerto in D minor for two violins) is still relished by young musicians who can't wait to test their skills on this fun work.
Niccolo Pagannini (1782 – 1840)
Performer, composer, and major star of the musical world, Paganini is still revered today as a virtuoso on the violin. This famous violinist had amazingly flexible joints, which enabled him to more easily reach difficult positions and double stops. (Some sources attribute this flexibility to Ehlers-Danlos syndrome or Marfan's syndrome.) Paganini's compositions, like his 24 Caprices for Solo Violin and his violin concertos, are still considered to be extremely difficult. He included flashy elements like pizzicato and harmonics in his solo pieces; these techniques were later also used by such composers as Sarasate and Ysaÿe. Violinist Ruggiero Ricci was the first of many famous violinists to record all 24 of Paganini's caprices as a solo violinist.
Henri Vieuxtemps (1820 – 1881)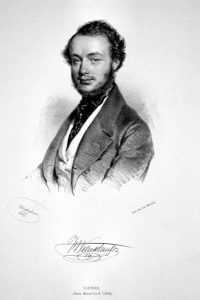 Both composer and musician, the violinist Vieuxtemps moved with his violin teacher, Charles de Bériot, from Brussels to Paris in 1829. (He was about nine years old.) In addition to his European concert tours, Vieuxtemps made three concert tours to America. Evidently, his American visits made an impression, as he based his piece Souvenir d'Amérique on the tune "Yankee Doodle." Of the seven violin concertos that Vieuxtemps wrote, the fourth and fifth are easy to find online, played by modern violinists today. His protégé, Ysaÿe, would also become a well-known musician.
Joseph Joachim (1831 – 1907)
Student of Felix Mendelssohn-Bartholdy, concertmaster of the orchestra run by Franz List, and musical performer with Clara Schumann, Joachim definitely had connections with great musicians. Perhaps his most lasting impression on the musical world is seen today in the cadenzas that he wrote for great violin concertos, such as those by Brahms and Beethoven. There are a few recordings of Joachim playing the violin, which can be accessed online.
Henryk Wieniawski (1835 – 1880)
Sometimes referred to as the Polish Paganini, Wieniawski was a child prodigy who graduated from the Paris Conservatory at the age of 11. He toured Europe beginning at the age of 13, performing with his pianist brother, Joseph. By the time Wieniawski was 25, he was appointed to be the "violin soloist to the czar of Russia." During the 1860s, he taught at the St. Petersburg Conservatory. During the early half of the 1870s, he was touring the United States. Compositions that Wieniawski wrote include two concerti that are played today, especially the Concerto in D minor (opus 22).
Pablo de Sarasate (1844 – 1908)
Spanish-born Pablo de Sarasate (pronounced Sar'ah – sah – tay) was a violinist who infused his musical compositions with Spanish fireworks. During his lifetime, he was a musician to see – even being mentioned in a Sherlock Holmes story ("The Red-Headed League"). Sarasate's compositions, like Zigeunerweisen and Introduction and Tarantella provide musicians and listeners today with plenty of sparkling music.
Eugène Ysaÿe (1858 – 1931)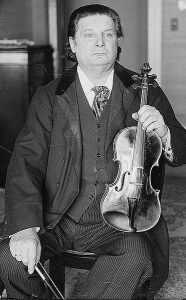 Called the "King of the Violin," Ysaÿe was born to a poor family. He was spotted as a prodigy by Vieuxtemps, sent to learn with Wieniawski, and eventually became concertmaster of what would later become the Berlin Philharmonic. Although he was recognized as a teacher, his best work came when he was performing and many works were dedicated to him, including pieces by Saint-Saens, Debussy, and Cesar Frank. His quartet, the Ysaÿe Quartet, debuted Debussy's String Quartet.
Carl Flesch (1873 – 1944)
Do you think that a violinist should be able to play well in any key? Carl Flesch did, and he wrote his scale system to emphasize that fact. He was also noteworthy for pioneering the importance of the 'point of contact' when bowing on the violin. His publication The Art of Violin Playing helps to explain his thoughts on developing technique, and students are still using his scale book, The Scale System, which covers all the keys in exacting detail.
Fritz Kreisler (1875 – 1962)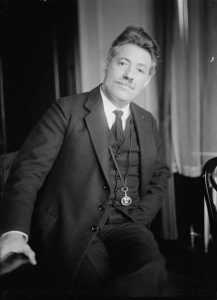 Did you ever hear of the Kreisler Highway? Some violin teachers refer to a spot on the violin between the bridge and the finger board as the Kreisler Highway ("Kreisler" rhymes with Chrysler). This is allegedly the spot that famous violinist Fritz Kreisler used, when he played his instrument. Whether or not we are able to copy Kreisler's violin techniques exactly, we can still appreciate his contributions to modern violin playing, such as the 60-some short violin solos he composed. Although Kreisler first attributed some of his own compositions to other composers, later on, he admitted authoring a number of these tunes. Many of his compositions, like Liebesfreud and Liebeslied are still used for student solos and concerts.
Ivan Galamian (1903 – 1981)
If you've ever thought about the Meadowmount School of Music, which is a summer institute in New York State, then tip your hat to Ivan Galamian, who, with his wife Judith, founded the school in 1944. Galamian is still recognized as one of the foremost violin teachers of the twentieth century. His life was certainly filled with adventure: as a teenager, he was accepted as a member of the Bolshoi Theatre Orchestra. When he was 16, he was arrested and incarcerated in jail, as part of the 1919 Communist takeover in Russia. However, the Bolshoi Theatre Orchestra demanded his release as a vital member of the group – and he was freed. Three years later, Galamian quietly left Russia and became a touring concert artist. He picked up teaching jobs, first from his own teacher, Lucien Capet, and eventually came to the United States, declaring, "I am going to be the greatest violin teacher in America." The rest is history. His assistant, Dorothy DeLay, became a well-respected violin teacher and some of the musicians he taught are still very active on the musical front, including Pinchas Zucherman, Jaime Laredo, and Michael Rabin.
Jascha Heifetz (1901 – 1987)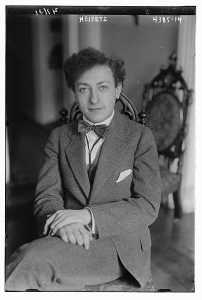 Although not born in America, Heifetz became a naturalized U. S. citizen in 1925 and performed extensively for American and Allied troops during World War II. During one of this famous violinist's three USO tours, his concert was interrupted by an air raid. As everyone ducked for cover, Heifetz and his pianist, Milton Kaye, took shelter under a tree. According to an article on the official Jascha Heifetz website, one young soldier dashed up, grabbed Heifetz's violin, and said, "Nothing must happen to this violin!" and hid it under a truck. After the raid, the soldier returned the violin to Heifetz, who put it away in its case and went to eat a meal. Heifetz taught violin at the University of Southern California, later in his life, and arranged a number of works for violin, including Dinicu's Hora Staccato.
Josef Gingold (1909 – 1995)
First a concertmaster, then a violin instructor for Indiana University, Gingold had plenty of teaching experience. This Polish-born American moved to the United States as a youth, and was taken back to Europe by his mother to study with Ysaÿe. Back in the United States, Gingold made his mark as a musician, working under Toscanini in the NBC Symphony Orchestra and as concertmaster for the Detroit Symphony and the Cleveland Orchestra. He became a violin teacher at Indiana University, Bloomington, in 1960 and affected the careers of many famous violinists. But perhaps his greatest accomplishment happened in 1982, when he helped to found the International Violin Competition that takes place every four years in Indianapolis, Indiana.
Dorothy DeLay (1917 – 2002)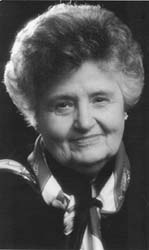 Although her long-lasting mark was not made as a virtuoso violinist, DeLay was a teacher of great violinists. DeLay guided students like Itzhak Perlman, Sarah Chang, Midori, Nigel Kennedy, and Gil Shaham and helped to shape them as musicians. Her teaching focused on tone production, intonation, and phrasing, and she wanted students to enjoy the work they did. Her impact is still felt in the musical world today, as we benefit from the techniques and philosophy she first taught to her students.
Isaac Stern (1920 – 2001)
How do you get to Carnegie Hall? Perhaps a more important question is why is Carnegie Hall still standing? Give a nod to Isaac Stern, who in 1960 led the charge to save the famous performance venue. This famous violinist made his debut at Carnegie Hall in 1943, and he couldn't bear to see the venue demolished. The conservation effort was successful, and musicians to this day are able to perform in the Isaac Stern Auditorium/Ronald O. Perelman Stage. Musically speaking, Stern was a prolific musician – a 44-CD collection of his work from Sony Classical was released in 1995, and his duet with comedian Jack Benny on the Bach double violin concerto still gives viewers a hearty chuckle.
Conclusion
There are many violinists today who owe their success to these musical greats. Skill and ability are developed and enhanced by the music and the musicians that have come before us. Whether it's celebrating the quiet victory of finally mastering a difficult exercise, or taking in the awe-inspiring experience of playing a concerto with an orchestra, we are able to appreciate the benefits of the famous violinists who took the time to contribute towards our future.