Inquire Today
Jason L
Teaches in students home: YES
Teaches in studio: NO
Instruments: Guitar, Voice, Bass Guitar
Ages Taught: 5-80
Styles: Classical, Jazz, Pop, Rock, Blues, Folk, Country, R&b
Degrees / Training / Special Info:
Jason is one of Nassau County's preeminent private guitar and voice instructors who has completed his own study with the following world class instructors: Dave "Fuze" Fiuczynski - NY guitar legend and currently professor of guitar at Berklee School of Music Tim Bedner - Pennsylvania jazz guitar great Majorie Kahn - Acclaimed NY operatic soprano Danny Richard - Top NY voice instructor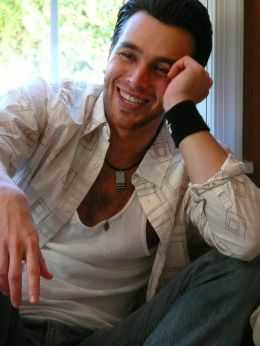 Background check cleared by IntelliCorp
About The Instructor (hide)
Jason is an acclaimed professional guitarist, singer and songwriter who also teaches privately in Nassau County, Long Island, NY. Jason was a student of famed NYC guitarist and current Berklee school of music professor, Dave "Fuze" Fiuczynski, after first beginning his own guitar playing journey as a 10-year-old conservatory student on the south shore of Long Island. In addition to writing and performing full time, Jason has been teaching professionally for over 10 years and, in that time, has maintained a consistent student base of 25-30 students at a time, guys and girls, men and women, ranging in ages from 10 to 75. Style interests vary greatly and Jason is very conscious of working with each student to help them discover their own unique voice and passion.
Experience
As a vocalist, Jason has trained with world-famous soprano, Marjorie Kahn, as well as top NY voice coach, Danny Richard. An accomplished musician, bandleader and music director as well, Jason has toured both nationally and internationally, having played, performed and recorded with the legendary Lou Reed, international recording artist, Rachael Yamagata, national recording artist and stage/screen actor, Val Emmich and others. Jason also writes, records and performs his own original music, which has been featured in programming for MTV, Nickelodeon and network TV, as well as feature commercial and independent films.Jason is also a well known solo performer who travels all over the country performing at high end corporate and private functions when he isn't teaching, performing his own music or performing with other musicians.
Methods Used
Having taught well over 300 students over the last 10 years, Jason does not subscribe to any one particular method of teaching, no matter if it's guitar, voice or bass. The pursuit of music and creativity is unique to each individual and, therefore, each individual needs to be taught differently to help them discover and maximize their own abilities.Jason is a highly accomplished musician who believes that learning to read music and understand music theory is vastly important, but doesn't use the same approach, resources, books, etc. for each student.
Lesson Style
Constantly changing. Lessons have to be able to have some spontaneity. The goal is to inspire, to teach, to communicate and to share the love of singing and playing that has brought tremendous enrichment to my own life.
Our Teachers Featured In...